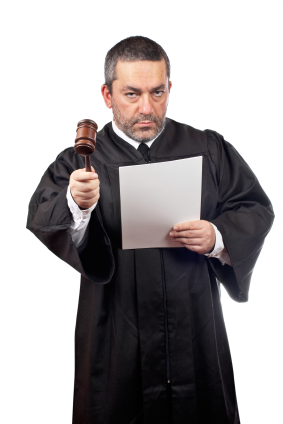 System integrator, EDS, now owned by Hewlett-Packard, agreed to pay UK-based broadcaster British Sky Broadcasting (BSkyB) a total of £318 million ($460.3 million) to settle its lawsuit over a failed CRM project.
The Wall Street Journal summarizes the background of this case:
In 2000, BSkyB employed EDS to carry out a £48 million contract to provide customer-service technology for its help centers in the U.K., but terminated the contract two years later and completed the job using in-house staff. BSkyB later filed a lawsuit against EDS for misrepresenting its capabilities in the bidding process. Though the initial contract included a liability clause that capped damages at £30 million, but the clause was rendered invalid in cases of deceit.
Legal website, Out-Law.com, describes the settlement as a warning to system integrators such as HP:
Payment of £318 million in the context of an IT development contract worth £50 million and which contained a limitation of liability cap set at £30 million is a very painful reminder to HP and other businesses that the law of misrepresentation is alive and that senior management need to have processes in place in order that they can take immediate action if there is any suggestion of fraudulent practices during the sales process or otherwise.
THE PROJECT FAILURES ANALYSIS
When selling IT contracts, system integrators and consultants often assure clients of great service, support, and so on. These assurances are fine when the integrator possesses both intention and capability to follow through on the promises.
Unfortunately, system integrators and clients sometimes have different economic goals and objectives, which can interfere with efficient or successful project delivery. The Devil's Triangle concept is clear on this point:
System integrators sometimes have a dual incentive to build long-lasting customer relationships while racking up change order fees if the project runs late. Sometimes, this situation creates an negative incentive pushing the integrator away from the goal of completing the project on time. For these unscrupulous consultants, unsuccessful projects represent âannuity consultingâ revenue coming at the customerâs expense.
Marin County is currently suing Deloitte Consulting, over a problematic SAP implementation, based on similar issues as in the EDS situation:
Taken together, the Marin County and BSkyB cases send a clear message to system integrators, consulting companies, and professional services departments inside enterprise software vendors: hyperbole and open-end, unsubstantiated claims are not acceptable.
My take. Enterprise buyers of consulting services on large IT projects should not accept vague promises from third party service providers at face value. During the sales process, before you hire, ask prospective consulting vendors how they will make good on the promises.
The devil is always in the details, so be sure your services provider backs up claims with written contracts that clearly describe how the vendor will deliver against the promises.
At the same time, enterprise buyers are ultimately responsible for the success of their own projects. If a project is too large or complex for your organization to understand and digest, then perhaps scale it down to manageable size. Success most likely depends on doing just that.
Click below to read the entire court decision on this case:
Photo of unhappy judge, casting blame on all unscrupulous consultants, from iStockphoto.