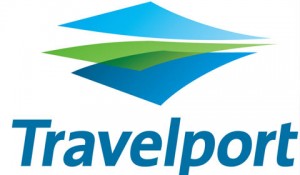 Spend Matters would like to welcome Richard Lee, the co-author of this post. Richard is a partner in Spend Matters Group, an M&A advisory firm serving the software, services, outsourcing and travel sectors. He is the former North America corporate development lead for Orbitz and has extensive strategy and finance experience in the travel industry.
In the first post in this series, we covered the basics of Rearden's recent partnership announcement with Travelport. Today we'll look at some of the needs of B2B travel, as well as how Rearden is addressing the market with their solution. We'll conclude with a final post in this series next week by looking more closely at Rearden's relationship with Travelport and their overall direction in the market. And we can't resist tossing in our perception of what we believe are unmet travel needs from a cost management and cost reduction standpoint today.
From our vantage point, it's clear that Rearden has carved out a niche for itself in the travel market by offering just enough content to be able to effectively compete. This approach is in marked contrast to many of their competitors who have focused on content (including direct connections into air, hotel, car suppliers or boutique global distribution systems or GDS, for short). Rearden's path has been to try to distinguish themselves based on what they perceive to be differentiated products, services and overall Spend Management (e.g., integrated T&E) approaches to help define next generation business travel. The fact is that Rearden's content is quite vanilla (e.g., connectivity to the major GDS — Apollo, Galileo, Worldspan, etc.), and that they offer no direct connect or merchant program for further cost reduction today — despite a planned aggregate SMB purchasing model — suggests they've chosen a very different path than their competitors.
Case in point, Rearden has opted to focus on the overall booking and usage experience to drive adoption. They've also expanded into the T&E market to provide a broader offering that captures an extended element of the travel management process. But from a core solution perspective, Rearden has differentiated itself by building out a transactional network for users that does not require going off the system (i.e., punching out) for booking travel, restaurant, entertaining, shipping, conferencing or other related spend…