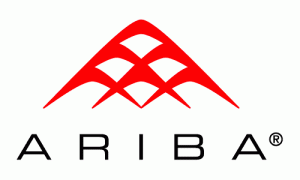 Spend Matters recently conducted a detailed analysis of Ariba's planned network fee increase, starting in Q3 (September) of this year. You can download a copy of this free eight-page report by clicking
">here. This report was not underwritten or paid for by any Ariba competitors (or Ariba), sponsors, advertisers or third parties and is being made available through Spend Matters as a means of calling attention to the depth and quality of our new
Spend Matters Compass research offerings
(all of which are free for download). Spend Matters aims to be seen as the number one procurement/supply chain research and analyst site by the end of 2010 based on the depth and the quality of our research.
In summary, Ariba is increasing supplier network fees in September 2010 by a significant amount. One supplier group (higher spend/dollar volume, lower transaction volume) will be most impacted in particular, with the cost to process invoices potentially exceeding $100 per invoice in certain cases. Specifically, Ariba is raising network fees to 15.5 basis points (.155%) for suppliers meeting new, lower transacting volume thresholds, meaning more suppliers will be impacted. This represents a 55% price increase from the previous 10 basis point cost (e.g., a $100 invoice would incur a 15.5 cent versus 10 cent fee).
There is more to the fee increase than meets the eye, however. Spend Matters interviewed Ariba team members, Ariba customers and Ariba suppliers to get multiple perspectives on the planned fee increase and what it will mean. In this free research brief, we offer customer, supplier and investor perspectives on this business model evolution. Included in the analysis is an illustrative example of what the new supplier fees will look like for a buying organization transacting on the Ariba network.
The report suggests that Ariba's network fee increases will be negligible for small and medium-sized suppliers on the network (and large suppliers with minimal dollar transaction volume). Moreover, for suppliers engaged in low-dollar volume and/or high frequency transactions, Ariba's network fee structure can be materially less expensive than competitive fixed fee networks, despite bringing significant value. Yet for suppliers transacting materially large dollar volumes, the economics of the Ariba network may no longer make sense if other options exist (e.g., taking spend offline, using a competitive network, etc.)…