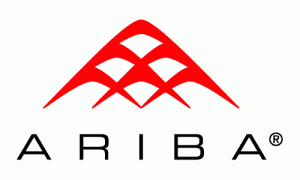 Earlier this week, Spend Matters broke the news that Ariba was raising supplier network fees this fall. We also covered the news and provided analysis in much more detail in a free, downloadable research brief. But the purpose of this Friday Rant is not to rehash the fee increase. Rather, I'd like to share some underlying perspective on what this change means and why Ariba did it (beyond the obvious reasons surrounding driving additional revenue and margin).
In short, I view Ariba's network strategy as perfectly in line with the underlying theme of the Democratic sweep of the 2008 elections — stay with me here from a minute. Under the surface, whether you cared about "change" or not at the time, and whether you loved or despised Bush, Obama's victory in 2008 and the resulting congressional Republican route was a not-so-subtle vote in favor of policies that redistribute wealth from companies and fortunate individuals to the rest of society. This has been the theme of the Democratic party well back into the 1930s, especially with the start of "progressive" tax policies that institute a penalty on the people and organizations that outperform the norm.
I'm not here to debate the merits of progressive taxation, but I do believe there are some interesting parallels. Just as Democrats will have a stronger hold on government in the future if they can implement policies that make their traditional financial lobbies (e.g., unions, trial lawyers) more powerful and richer as a byproduct of their wealth redistribution policies and legislation, Ariba and Ariba's customers stand to benefit far more from smaller suppliers succeeding in winning business and profiting from the Ariba network more than the larger ones that form the bulk of Ariba's network revenue, if not overall volume, today. Think about it for a minute and hold your partisan breath.
Large suppliers have everything to lose in an environment where there is greater transparency. Office products is a great example. In the past, office products companies made a fortune by over-charging customers through invoice inaccuracies and SKU-changes, even after strategic sourcing exercises that supposedly gave them a 10-15% haircut. Ariba's network not only evens out the playing field for buyers in this case by providing greater transparency, visibility and invoice/PO matching capability — it also provides smaller suppliers with the chance to win new business. Moreover, it charges the largest suppliers the most in the process (e.g., folks like Dell, Staples and others could easily find themselves paying Ariba millions of dollars per year as Ariba's buyer base increases)…