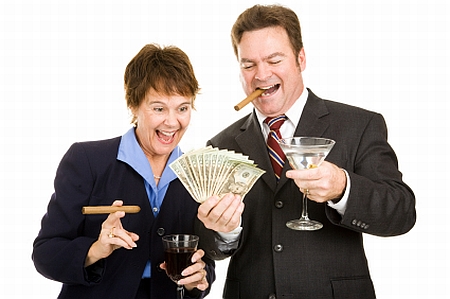 Although not focused on IT failure, a slide presentation over at Slate points out that great financial reward sometimes comes to those who screw up. Big time.
Financial journalist, Heidi N. Moore, says this:
Mediocrity Pays

Why aim for greatness when mediocrity pays just as well? The financial crisis has changed a lot about our economy, but one thing remains a constant: Poor performance is no hindrance to a fat payout.
Since financial waste underpins all of IT failure, let's learn from the best (or worst as the case may be).
Photo showing CEO greed, combined with incompetence, from iStockphoto.