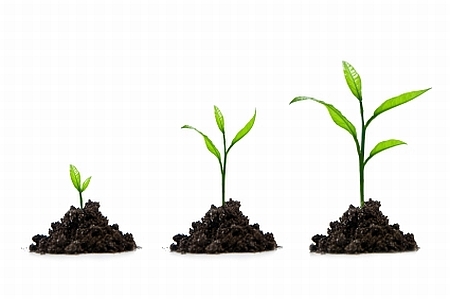 The Enterprise 2.0 conference, held in Boston this week, reminds us that tools and techniques around collaboration only matter when they deliver concrete business value to corporate processes.
Business in the enterprise is conducted through projects — budgeted, planned, initiatives that involve multiple people working together, By definition, these projects typically require collaboration across organizational or department boundaries. For example, finance must authorize funds for a marketing project requested by the manufacturing department.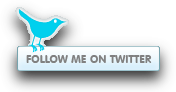 In practice, however, cross-boundary initiatives often deliver sub-optimal results, despite the best intentions of those involved. These partial failures result from inefficient communication, poor alignment of goals among participating groups, lack of clear strategy, and similar challenges. In summary, primary challenges relate to how different parts of an organization work together to achieve specific business goals.
Related: Five definitions toward the maturing of Enterprise 2.0
The Enterprise 2.0 approach suggests that organizations can overcome these performance limitations by explicitly recognizing the fundamental role of collaboration in achieving desired goals.
However, many Enterprise 2.0 vendors and practitioners focus on improved collaboration, rather than business value, as an end goal. These folks forget that vague promises of performance improvement are not a substitute for concrete, definable business results. This disconnect has created a Kumbaya world in which some over-enthusiastic Enterprise 2. 0 supporters talk primarily to themselves because ordinary workers don't see the relevance to their own day-to-day jobs.
Related: Enterprise 2.0: The Kumbaya irony
Yes, the Kumbaya problem is well established in the Enterprise 2.0 world.
THE PROJECT FAILURES ANALYSIS
Fortunately, there are signs that the Enterprise 2.0 market is starting to view collaboration as a means to add value inside established business process. A few representative examples:
The E20 Black Belt Practitioner's Workshop, conducted at the Enterprise 2.0 conference, focused specifically on business value rather than technology. The shift from software tools to business value is a definite sign of market growth and maturation.
SAP released a collaboration tool, call StreamWork, intended to facilitate what it calls "collaborative decision making." SAP's entry into the collaboration market validates deep connection between Enterprise 2.0 and the traditional enterprise processes.
Salesforce.com's new collaboration platform, called Chatter, is a central part of the company's strategy to grow and expand its footprint in relation to a broad scope of enterprise processes.
Related: Salesforce.com co-founder: Collaboration and the social enterprise
Established enterprise consulting company, CSC, plans to create a "Social Business Practice," in partnership with Jive Software.
Social business consulting company, Dachis Group, also announced a partnership with Jive, recognizing that effective Enterprise 2.0 "execution will require highly industry specific strategy, process design and software delivery."
I asked Mike Fauscette, who heads IDC's social business practice, to explain the broader context of these emerging changes [disclosure: IDC is an Asuret client]:
The eventual goal is to help companies build a social foundation that affects all their processes. Ultimately, this requires companies to adjust internal processes along with methods for working with external suppliers and customers. From this perspective, Enterprise 2.0 and Social CRM will eventually merge as highly complementary components of a broader change in how organizations handle cross-boundary work relationships. Collaboration is a support for better business processes, but it is not an end in itself.
Colorful blogger and former Chief Marketing Officer at Jive Software, Sam Lawrence, presents a similar message, saying it's time for Enterprise 2.0 to "re-aim [its] efforts from geeks to golfers:"
Off the bat, here are some things that need to change:

Language: No matter how much we love it, the word âsocialâ does not mean business. And whatâs with the focus on âconversations?â It sounds like a self-help group.
Specific Targets: Pick some and understand how what youâre doing changes their everyday work life in a meaningful and measurable way.
Actions: Stop focusing on building destination silos and start focusing on building actions that match peopleâs jobs. Answer the question, âwhat do I do with it?â in a meaningful way that maps to departmentâs existing budgets.
Evangelism: This is your customerâs job now, not yours. Invest heavily in getting customer advocates. No one listens to you.
Radical Simplicity: Can you imagine Apple spilling out a datasheet on the iPhone4? Get your engineers out of the way. I donât want to hear what ingredients you have.
Elegance: When is the last time you tested your product to see how crazy-simple it was to use? To see how much people used the word LOVE when they used it? You have to be 10 times better than what they have today.
Envy: Create it.
Education: Whoâs out there teaching Old School Companies how to be Social Businesses? Get granular.
My take. It's time for Enterprise 2.0 to establish clear relevance to corporate folks working together on concrete projects with specific goals and targets. The most successful practitioners, vendors, and consultants understand that Enterprise 2.0 will only show its value by making new and existing organizations operate better than otherwise possible.