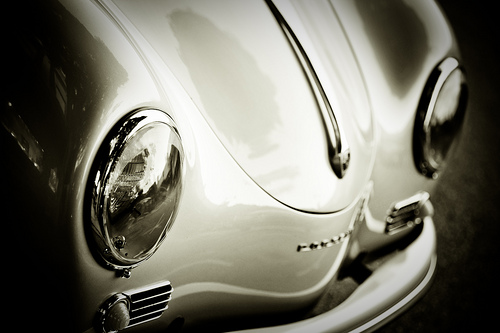 I wrote a post a few months back about Software AG's acquisition of IDS Scheer in which I said the firm was increasingly vying with SAP  for the position of German "national software champion". I was subsequently invited to meet Dr Peter Kuerpick, the firm's Chief Product Officer last week.
First off he was at pains to emphasize that Software AG is not just a European company. I was surprised to find that only 9% of revenues are from Germany. But then having acquired firms like webMethods that should be no surprise. The company has 800 people working in R&D and 3/4 of those are in Seattle, USA, and in India.
Kuerpick argued that acquiring IDS Scheer was about becoming a trusted advisor, rather than a tech supplier, to the customer. That means consulting.
We need to consult the customer. We need to explain the value. Customers told us "IBM is an adviser, you are a reseller"
Right now IDS's ARIS modeling environment is a standalone tool. Its modeling, but not BPM. However going forward the plan is to merge ARIS with webMethods – so IDS can engage the customer with "3 days of consulting, 6 months of modeling, then a runtime for the technology. we call this "business process excellence"
And to think Kuerpick tried to say Software AG wasn't a German firm

One important area, talking to Kuerpick, is that he isn't selling the snakeoil of model and run that so many business process management (BPM) vendors do. The key to ARIS and webMethods integration will be common models.
We have 2 camps – a very happy ARIS camp, for non-IT centric views on the process, and we also have happy customers, with automated processing using BPM technology. But i am not a believer in AI – you're not going to get a process from nowhere. But you can be semantically consistent – i have these business objects and can transfer them across. We're not believers in case tool/code generation.
The shared models will be based on the BPMN 2.0 standard, with some enrichment on the IT side. The idea is that process is actually a collaborative dialogue around the model…