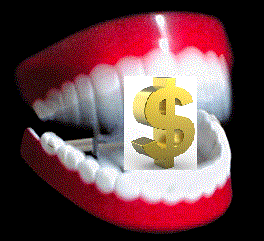 I'm a bit late chiming in on the Enterprise 2.0 conference I attended last week – in large part because I didn't have a whole lot to say about it.  Saw some interesting technology and met some nice people (plus caught up with some old and new friends) – but the fundamental E2.0 pitch really hasn't changed all that much from the 'collaboration is good' pitch Lotus was making for Notes 20+ years ago (and still is…).
Collaboration is good, but the answer that still seems to elude many – and hold back widespread market adoption – is 'what's it worth?'
I heard plenty of discussion around business value – i.e. the dreaded TLA 'ROI' – of E2.0 – with some suggesting that it must be measured, others that it can't.  I've always been firmly in the ROI camp myself – if you can't measure it, you can't manage it – and more importantly companies simply won't invest in it.
But what finally spurred me to post something was the hot debate going on inside the Enterprise Irregulars yesterday around the pricing for Salesforce.com's Chatter, which Marc Benioff formally launched in his typically enthusiastic fashion yesterday.  In particular, the debate centers around Chatter's $15/user/month price point for Chatter (for non-Salesforce customers – current customers get it free) – and whether companies will actually pay it.
Personally I suspect Chatter will be widely adopted throughout the Salesforce.com installed base (why not?) – but far less so outside of it.   It will be interesting to watch either way, since Salesforce certainly won't shirk from pushing the product.
Is $15/user/month too much to pay for enhanced productivity?  If it truly enhances productivity – and can prove it – then this seems like a small price to pay.
Has Salesforce.com opened up a pricing umbrella for other vendors to come in under and succeed?
Or are companies still unwilling to put hard dollars on the table for the gauzy promise of Enterprise 2.0 / Enterprise Social / Facebook for the Enterprise / etc…?
We'll know soon enough.