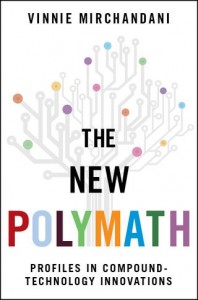 Readers know I like small, specialized services firms like appirio and Corefino. I have also been a fan of Knowledge Infusion and its work around talent management for a while, and yesterday that respect jumped multiple fold.
Oh, they gave me a chance to present on New Polymath concepts as they apply to Talent Management at their Executive Summit in Dallas. But importantly, it was impressive to see executives in the audience from 57 different companies from Target to Four Seasons. And most in the audience enjoyed the diverse agenda.
On the slate:
Doug Ulman, President of the Lance Armstrong Foundation gave a moving presentation of his own cancer fight and how that foundation has grown virally through smart leverage of social networks – and of course, Lance's own brand and solid supporters like Nike. In a nice touch everyone in the audience got a Livestrong yellow wristband – and John talked about how much that simple product has benefited from TV images of its presence on athletes and other public figures.
John Schroeder of Nike showed off some very creative slides on how he sells the HR and Talent story to his executives. Talent managers are not always known for marketing savvy – John showed why pictures are worth many thousand words.
Judy Mcfarland of Northrop Grumman presented on their shared services journey with its growing sophistication and Six Sigma measurements and continuous improvements. She also hosted the event and organized tour of her facilities.
Andy Valenzuela of Dell discussed how they are reshaping their HR infrastructure as his company becomes a "serial acquirer". While most talent execs focus on on-boarding of employees, his team is focused on on-boarding of acquisitions.
Libby Sartain (whose presentation I missed), was to talk about her experiences as the Chief Talent Officer at Southwest Airlines and at Yahoo! and themes from her book "Creating a Brand for Talent"
Plenty of side bar conversations during breaks about HR and talent software trends.
Several social activities the day before (I wish I could have been part of them)
It was a nice opportunity for all to network with so many peers and they appreciated the fact that there was little overt marketing by KI .  KI plans to do such summits every quarter around the country.
Try hard to get invited to one – they are selective who gets to go. It would be great investment of a couple of days.