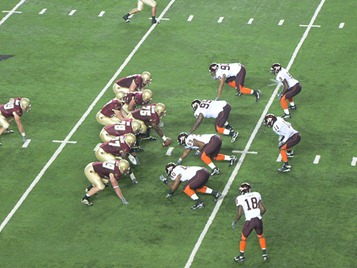 According to Kara Swisher, Foursquare is close to completing a funding deal with the Andressen Horowitz, the firm that "had
publicly dissed the hot social location site and walked away from
earlier talks.The last curve came with serious talks for Foursquare to be acquired
by Facebook, which very close to happening–"one inch to the end zone,"
as one person close to the situation described it."   Ok, this I don't get, how can you be "one inch to the end zone" yet be apart on such fundamental issues such as "price, strategy and
control issues." Huh????  That's not one inch.  That's an entire football field.