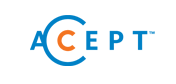 I was on vacation last week with my family and did not post anything but I have been wanting to write about a meeting I had with Accept Software a few weeks ago so I went through my notes and refreshed myself on the conversation, which was interesting in many dimensions.
First let me give you some background on how this came about. I received an email from the PR contact for the company that mentioned the BP oil spill in the Gulf and the process of idea collection on the web they were undertaking. It was a good hook but one that opened up a whole new dimension that I don't think they anticipated, but one which led to a really interesting conversation with Christine Crandell, SVP of Marketing for the company.
Accept has built a set of products for "innovation management" and while I reflexively gag at the word "innovation" when applied to large companies, I actually think Accept has the right approach for delivering a solution to the problem of connecting customers with product development. The four products that Accept offers as part of their innovation suite are:
Ideas: A classic ideation offering, non-employees can submit and vote on ideas.
Portfolio: A product portfolio management workbench that analyzes the portfolio investments you are making in your products with the goal of aligning those investments where you are achieving the most reward.
Requirements: Product manager that builds product plans and optimizes execution across multiple teams.
Agile: Manages the product engineering methodology according to Agile or hybrid principles.
There are a lot of companies offering pieces of this suite but the market has largely existed as a best of breed market rather than a suite offering, and except for IBM's Jazz offering I am not familiar with other products that are a full overlay to Accept.
The ideation component is particularly interesting to me as I have been spending a lot of time looking at social CRM recently and there are at least 6-7 credible companies doing ideation. However, I have a fundamental conflict with the notion that customers can lead innovation and I made a point of speaking with Christine about this.
Innovation and openness are used by big companies in an interchangeable way and the fact is that most companies are neither innovative nor transparent, but the real point is that even if they were… so what? Let's look at 2 companies that are widely acknowledged to be the most innovative brand companies in the public consciousness, Apple and Google. Both companies operate rather secretively and not informed by what customers or competitors are doing, in other words, they create their own oxygen and bend the market to their visions. Apple is perhaps the most extreme example of this, heeding the wishes of one person and one person only in their product planning, yet nobody would suggest that Apple isn't tremendously innovative.
I would not suggest that there is no benefit to being open and conversational with your customers, in fact I have 2 examples of companies that regularly top customer satisfaction surveys, Amazon (and by extension now, Zappos) and Southwest Airlines. With the latter the evidence is made much stronger by the fact that the airline industry as a whole ranks so low in terms of customer sat so Southwest's lead in this category speaks to something much bigger than just a statistic.
Here's the real point I am making, when we talk about innovation and transparency for companies what we are really talking about is strategies that better position companies to satisfy their customers and from that achieve ancillary benefits, like retention, upselling, and "loyalist" behaviors that turn customers into promoters. All of this is good, indeed essential in today's marketplace but instead of using innovation and transparency these companies should be talking relentlessly about customer satisfaction as the business objective they are chasing.
When it comes to ideation I think the most powerful benefit a company can achieve from opening up the R&D process to the public is the derivative product opportunity and to fail fast with new ideas. The fail fast is self evident, companies often go through repeated product definition and prototyping exercises only to still deliver a loser, the customer involvement up front can often short circuit fatal flaws early on and result in a more efficient R&D process.
Derivative products are, as the name would suggest, product opportunities that result from tweaking existing products to create new categories or offerings. Here's a great example, do a search on "Timbuk2 diaper bag" and you will find a blog post on Timbuk2′s site titled "diaper bag hack kit". The blog post, which details how you can make your own diaper bag from an existing Timbuk2 bag actually came from a Get Satisfaction idea submission that laid out what was needed for the hack kit. A derivative product identified and defined by customers yet promoted by the company.
Let's talk about the BP example that Accept used to hook me into the call… I actually think it's a really bad example. Here's the background, BP has a site for the Deepwater Horizon Response and through this site you can download an application and submit an idea. Now I think I'm a reasonably intelligent person and could probably think up some clever methods for extracting oil from water or capping a well (still like the nuke option) but I'm not an engineer with expertise in this field, or any related field for that matter, so why should I think my idea has merit (I am reminded of something  @shitmydadsays tweeted recently). More glaringly, BP has collected 35,000 ideas that filtered out to 700 credible ones but 2+ months after spill the well is still spewing out oil and the coastlines are still taking the brunt of the oil leak! I just don't see how you use BP's ideation example as a credible and successful one to highlight.
Whatever your views on ideation or related topics, I'd suggest you take a look at Accept Software. Led by CEO Bryan Plug, who I know well from my SAP days and later was the CEO of one of our portfolio companies before taking the reins at Kintana, the company raised $17m in funding just last year and has built up a deep management team of experienced people. They have 70 customers who are using all or part of their suite as an on demand or on premise solution… they are a company to watch.