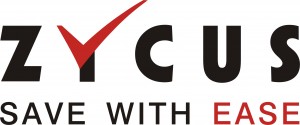 This spring, I had the chance to meet dozens of Zycus customers and prospects as their "Experience" tour criss-crossed the country. These discussions with both existing and potential customers considering a range of Zycus solutions further solidified my view that Zycus has been successful in expanding outside of just the spend analysis area. They may not yet have as broad of a suite as Ariba or as deep of capabilities in non-spend areas (e.g., sourcing, optimization, performance, contracts) as providers like Emptoris and BravoSolution, but they're banking on a superior user experience, rapid development and a highly customer intimate sales and proof of concept process to keep them in the game.
Last week, Zycus presented an update to Spend Matters on their progress throughout the year. In a series of installments in the coming weeks, I'll share with Spend Matters readers what I learned as well as also provide some feedback I'm hearing from the market on Zycus. On this first update today, I'll feature the highlights of Zycus' recent progress. In Parts 2 and 3, I'll provide additional insight and commentary on how I'm seeing Zycus stack up in the market and the overall space they're trying to carve out for themselves. Let's begin.
Based on the numbers they shared, Zycus is growing at a rapid clip in 2010. The most recent complete quarter saw a quarter-over-quarter growth rate of 30%. This is especially significant because Zycus is selling a range of SaaS tools (in addition to CD versions of their spend capabilities for those that want it). SaaS revenue recognition approaches typically slow perceived growth rates because vendors must recognize the revenue over the life of the contract. Even if SaaS only accounted for 33% of this percentage increase in quarterly revenues (I suspect it was more) it's still a very significant growth rate, exceeding that of Ariba. Still, Emptoris also recently saw a very high quarterly growth rate as well (over 100% on a yearly basis for Q1), so the results Zycus is seeing are clearly due to both their competitive position as well as overall market strength (in Emptoris' case, it is important to point out that the revenue mix most likely came from a combined installed / on-demand deployment and booking model).