Organizations Facing The Big Data Problem Must Solve The TCO Of Data Retention
The explosion in data volumes from terabytes to petabytes (i.e. 1 quadrillion bytes) drives many organizations to identify cost effective solutions for the retention and on demand retrieval of historical data.  More importantly, organizations must meet a plethora of changing business and compliance requirements.  RainStor's solution focuses in on the retention of read-only or inactive structured data.  The solution delivers the "Three R's" of fundamental data management capabilities for its customers by:
Reduction. Effective storage requires secure but accessible data reduction that can encapsulate data without loss in content or structure.  RainStor can take structured data sources such as log files, database, and event data and compress to a 40:1 ratio into containers of discrete files.  This means up to a 97% savings in storage costs.  On top of the compression, RainStor de-duplicates data values and detects patterns so values only need to be stored once.  This means information is stored in a tree structure while still maintaining a full representation of the original records.  The result – in repetitive transactions such as call data logs and stock transactions, storage costs drop by geometric proportions (see Figure 1).
Retention. Compliance rules create unnecessary complexity in managing retention and purge parameters.  Data in the RainStor solution follows existing policies and remains "as-is" or immutable.  The system preserves the original structure of the stored records.  Users gain control in managing compliance rules and can even store the data in an unstructured data solution such as EMC Centera.  The solution utilizes commodity storage systems and doesn't require specialized DBA skills.  Organizations can keep their SAN, NAS, DAS, CAS, or even go with cloud storage options.
Retrieval. Existing systems remain challenged in preserving schema evolution and often lose context after upgrades from release to release.  In RainStor, the system stores schema and tables to be able to search back in a point in time.  By addressing schema evolution, any changes to new fields, tables, and columns are preserved and present the exact representation of the data regardless of query style.  As an extension repository, RainStor does not store in relational format and can instead point to a SQL statement.  Furthermore, organizations can retrieve data through SQL and BI tools such as ODBC/JDBC at RDBMS performance levels or better
Figure 1.  RainStor Applies Data De-duplication To Reduce Storage Costs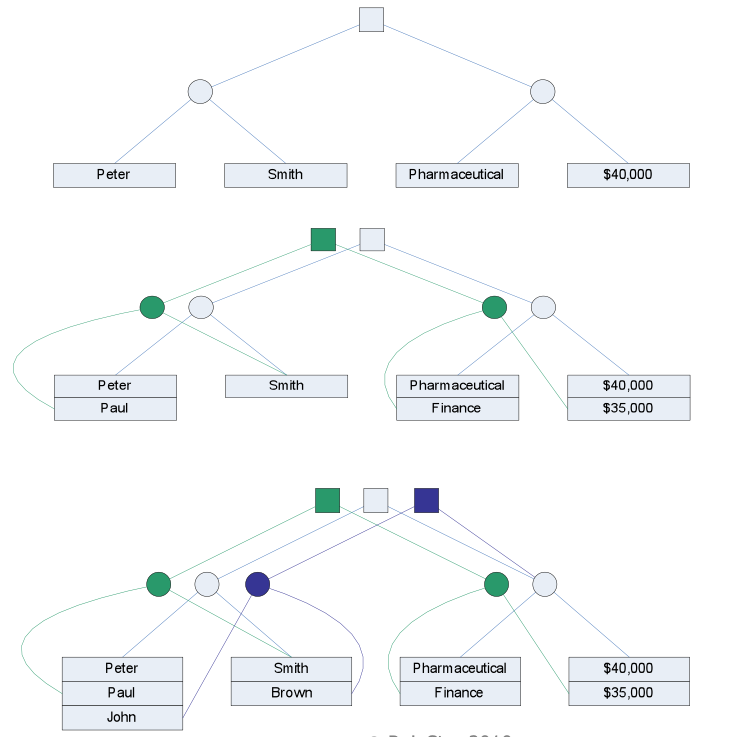 Source: RainStor
RainStor Delivers Its Solutions Via An OEM Partner Model

Gloucester, UK based Clearspace Software is the backer of RainStor which has its US based offices in San Francisco, CA.  RainStor does not sell the solution directly to consumers.  The solution is now embedded in more than 75 deployments at Global 2200 brands through independent software vendors (ISV), systems integrators (SI), and managed service providers (MSP) such as Adaptive Mobile, DataDirect, EMC, Group 2000, HP, Informatica, On-Point Solutions, and Oracle -Sun.  The solution powers key solutions such as:
Application and warehouse archiving. Partners use RainStor to manage the information life cycle by keeping more data for longer without bogging down transactional systems.
Application retirement. Legacy data can be stored in an alternative repository for legacy migration or SaaS deployments.
SaaS data escrows. SaaS vendors can guarantee data in an outage or in a potential end of business scenario.
Log and security event retention.  De-duplication technology reduces massive storage retention costs and improves retrieval performance.
Published Informatica Telco Case Study Shows A 211% ROI In Four Years