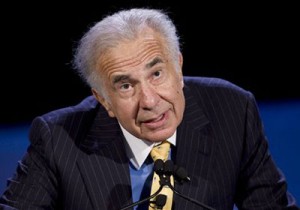 Today, Lawson Software (LWSN) announced earnings below analyst expectations. Specifically, profits of $2.6 million were reported (vs. year earlier number of $8.6 million) resulting in a 2 cents/share profit. Analysts were expecting something closer to 11 cents. Revenue was up overall. The market didnât appreciate this news.
Lawson, in the words of television character Ricky Ricardo, has âsome splaining to doâ. Corporate raider/investor Carl Icahn has taken an 8.5% stake in the company. Carl has targeted many other firms in the past including the late TWA. Carl used to be a big advocate for unleashing the value locked up in some companies. What that often meant was that some companyâs parts were worth more than the whole.
Mr. Icahn will likely want to see Lawsonâs stock price improve. He could suggest the following changes too:
– Spin off the Intentia software business. Proceeds from this sale could be used for a special shareholder dividend.
– Sell off the core Lawson ERP business.
– Scale back additional R&D expenditures
– RIF more Lawson employees
– Etc.
Any of those moves would be designed to increase short-term cash flow and hopefully raise Lawsonâs stock price for a while. Would these be good moves long-term? Iâm not so sure…