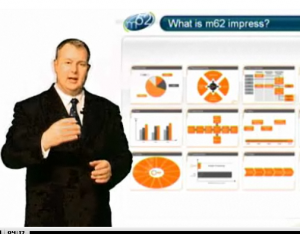 Every time I go to a NetSuite event, I wonder to myself why other vendors don't make more of a song-and-dance about the potential for highly impactful business transformation that SaaS enables. Maybe it's the particular sector of the market that NetSuite targets, where the early adopters are companies that want to find some way of differentiating and gaining a new edge, and therefore there's nothing to lose from proselytising a disruptive vision. Whereas other vendors perhaps are more afraid of scaring off their more conservative prospects.
At this point I ought to disclose that my client roster is skewed towards the vendors that like to talk up transformation â most notably NetSuite, Workday, Appirio [for a full list, see disclosure page]. And I'm developing some material that outlines the scope for business transformation through cloud. So I'm biased: stories that emphasize and illustrate the transformation message are music to my ears.
Yesterday, I (along with some ZDNet and Enterprise Irregulars blogging colleagues) was at the European launch of NetSuite OpenAir, its new 'service resource planning' suite, which fuses the OpenAir acquisition with its core financials and CRM products. The event promised to be a showcase of how SaaS and cloud is transforming the professional services space. It was good to see the potential for change getting top billing, but to be honest, there was a bit too much incremental change on display for my liking â with one exception, which I'll come to in a moment.
Admittedly, transformation is not just about radical change. NetSuite says its OpenAir customers are realizing from one to eight percent improvements in their utilization rates, which even on the scale of incremental improvements, can add up to big numbers in a large organization. For Software AG, one of the customers on stage yesterday, that was the entire justification for the implementation. "We told the CFO, if we get just one percent increase in utilization, it will have paid for itself," said Markus Küpper, senior director of global consulting services at the company.
For me, though, the story that stood head-and-shoulders above the others at this event came from Nick Oulton, CEO of m62 visualcommunications, a specialist consultancy with just 32 employees. If you want business transformation, this is the real thing, and I've yet to see compelling stories on this scale from larger companies. The sweet spot seems to be 30-60 employees â another example I've cited recently is FinancialForce.com, which by the way is sponsoring EuroCloud UK's next member meeting, at which Enterprise Irregulars blogger Vinnie Mirchandani will be talking about his new book, The New Polymath. I'm sure Vinnie would class m62 as another example of a polymath business.
The company is quite literally a business that would not be possible on its current scale without the cloud. This is what business transformation is really about â not incremental improvements in performance, but being able to do things that simply were not possible before the cloud existed.
What it does is a commonplace enough activity; it makes Powerpoint presentations (and now Keynote, in response to a big acceleration in demand for iPad presentations). But these are no ordinary slideshows; CEO Nick Oulton is author of the book Killer Presentations. These are slideshows that close multi-million dollar business deals, with customers reporting close rates of up to 85%. Currently handling about thirty projects a month, m62 handles anything from corporate presentations to sales pitches and undertakes to turn presentations round in as little as 48 hours if needed. The ability to frequently replan projects and resources at short notice was the key reason for implementing OpenAir, both for the flexibility of the application itself and for the on-demand scalability of the underlying cloud platform…