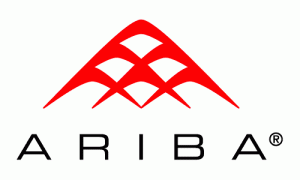 In the first post in this series looking at Ariba Discovery, I provided a high-level overview of what the Discovery marketplace solution provides. In this post, I'll share some details about the traction Ariba is receiving with the solution. And in the final post coming up, I'll provide a walkthrough of the application and how it functions relative to other approaches in the market.
At the time of my analysis last month, Ariba currently had what it self-described as 4,261 active suppliers in the Discovery database (among the over 300,000 it counts has having registered in the network). This number may seem small, but relative to most marketplaces, it's actually somewhat substantial given the early days of the Discovery offering.
In a recent quarter, Ariba saw 239 postings in Discovery, from 88 different buyers (representing an approximate 31% increase from the previous quarters). Of each posting, buyers received on average 9.5 responses from different suppliers. In total, Ariba saw a 66% successful posting match rate (i.e., 2/3rds of those posting RFIs or RFPs through Discovery were successfully matched to new suppliers). The total value of transactions for this quarter on Discovery was $185.5 million, a number representing a 213% increase over the previous quarter. However, I'd urge readers to discount the percentage increase and look at the number of buyers and RFPs, which are a more accurate reflection of growth (since single, large events can skew volume numbers).
So far to date, the overall volume growth numbers and posting on the network are impressive. The cumulative postings have reached nearly 2,000, and the cumulative volume nearly $6 billion…