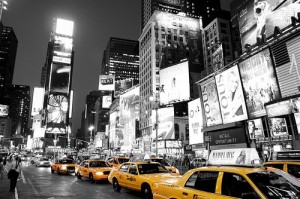 A new photo sharing service called Capshured launched a few days ago and it worth taking a look at. The concept is based around location and high image quality. Rather than host a free for all of images, the creators of Capshured are applying some editorial controls to ensure that high quality images are uploaded and then organized according to location.
I have uploaded a couple of images and had a conversation with the developers to better understand what they were targeting. Now I'll be the first to admit that my original thought was that the web really doesn't need another photo sharing service or photographer gallery for that matter, however this caused me to consider what exactly is compelling about existing services and why people use them, which I have to qualify by reminding you that I don't have any experience with these services beyond being a user.
The way I see it there are two categories of users, the people who want to share their photographs publicly or privately irrespective of the quality of the images they are uploading, and prosumer photographers who wish to maintain portfolios of work and be associated with other photographers of similar quality.
I've used Flickr and Zooomr for years to upload and share my images, often linking them in my blog posts but more typically sharing with friends and family. Zooomr is particularly rich in features and their marketplace feature makes it possible for even the most amateur of hobbyists to sell their images. As much as I like the feature set of Zooomr, the UI is a little stale and I can't create a stylized gallery of my images.
As my own photography skills improved and I felt more confident in my abilities I wanted to get something more in terms of a feature gallery. I checked out a number of services and demo'ed Zenfolio for a month to get a feel for the service. Ultimately I liked the service but did not feel it was a good value for the monthly service charge so I installed some image gallery software on my own.
When I heard about Capshured there were 2 aspects that caught my attention, the first being the editorial function they were exercising that ensured a high level of quality for the included images. Quality is a tricky subject because what is good to one person may not be to another and composition itself is a very subjective quality in photographs. However, I appreciate their attempt to filter images based quality and avoid the free for all aspect that consumer photo sharing services embrace.
The second dimension of Capshured that I like is the location aspect with photographs being included as a regional composition. I think their approach falls short of the mark at the moment from a UI perspective as the map pushpin function is almost hidden but with a few UI tweaks they will resolve this. A bigger issue is the way that regional centers (e.g. San Francisco) are presented at a top level organization tool, which imposes some obstacles for uploading images if the region is not included in to top level cities and this will have to be addressed as the service evolves.
All things considered I really like where Capshured is going and with some links to output services like Mpix.com and marketplace integration for stock photography buyers to take advantage of, this could end up being an exciting new offering in a mature space.