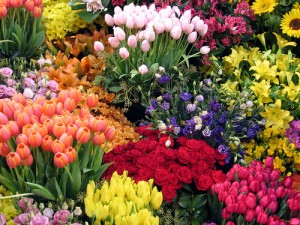 Listen to my conversation with Lukas Biewald, CEO of CrowdFlower, which uses the Web to instantly source labor on demand for businesses.
In this podcast, learn how businesses are recruiting distributed labor via the Internet to quickly get repetitive tasks completed, and learn why this new flavor of cloud-enabled outsourcing is becoming an established means of connecting businesses with the information workers they need to get a job done.
Listen to or download the 7:47 minute podcast below:
—Transcript—
PW: This principle of crowdsourcing is quite a new concept — your company's been going for two or three years now. Perhaps most famously [the concept] was initially kicked off by the launch of Amazon's Mechanical Turk, but obviously has moved on a lot and become more sophisticated since then. But how do you explain it to people when someone comes up to you and asks you, 'What does your company do?'
LB: Sure. It's a little tricky actually, but what I say is, about ten years ago, businesses started to — maybe even longer now, right — businesses started to outsource core parts of their process. They started to realize we could take, for example, answering phones, and send it to a call center halfway around the world. And they started to get comfortable with taking core business processes and getting them outside of their company. And I think what we're starting to see in the last year or two is businesses getting comfortable with taking their core processes and sending them out to strangers that are working out of their own houses, often for small amounts of time. And the advantage there is that you have a totally scalable workforce. So if one day, you need ten times the number of people, it's really easy for you to access more people.
I'll give you some examples. So LiveOps is a distributed call center company. So when you call their customers, it doesn't go to a call center in India, it actually typically goes to stay-at-home moms in the midwestern United States, where they can press a button and that puts them on, which means now they're answering calls. And so they do real customer support for real businesses, but they can control what times they're working and not working.
Another great example is, Facebook actually translated all of the content using their users. So they would make lists of different words that they needed translated to put the site in all different languages, and their passionate users would come and write in what the translation should be. And so traditionally, businesses would be really, really afraid to take core parts of their business — core things that matter to them — and send them to strangers they had no relationship with. But I think what we're finding is that people can actually do a really good job — and there's ways to incentivize people to get results back that you really trust.
So what sort of services are people using CrowdFlower for?
Sure. So people use CrowdFlower for the simplest, highest-volume, core parts of their business. So one example is, certain types of businesses really need to verify all the addresses in their directory. So, some businesses might have ten million companies that they want to keep track of, right? It might be a local directory service, or a mapping service — and these businesses are changing all the time. And what they used to do is, employ armies of people that would sit there all day long calling the businesses. Instead, today, whenever they think that a business might have changed, or whenever a business listing gets stale, or one of their customers complains, they send it to us; and we send it out to workers around the world that check the business and get paid for each individual business that they verify.
So you can compare the person that sits there all day long calling business after business to check the location, versus someone that just wants to make a little bit of extra money and does one or two and then switches to a different task that we might have available.
Right. Therefore, there's a cost advantage because you're paying someone for slack time that they otherwise couldn't monetize. And you're able to give those tasks to that external person and your internal staff can actually concentrate on things that require more skill, or more of their acquired knowledge. So that makes economic sense. But if someone is getting paid for verifying business addresses for example — that's the example you gave — how do I as the customer actually verify that the verification has actually happened? Because surely the simplest way to get paid is just to pretend that you've done the verification.
Certainly, and this is the kind of obvious question that every customer has that has held back crowdsourcing. And at CrowdFlower, we put almost all of our focus into building technology to make sure that people are doing a good job. Now, I think there's a — people do a surprisingly good job anyway. I think there's a natural tendency of people to be honest and want to do good work.