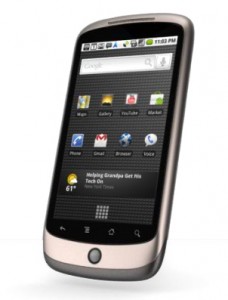 In my opinion, no.  While the initiative certainly wasn't an unqualified success, it's clear that much was learned – and much was gained.
Google essentially set out to do two things with the Nexus One:
Demonstrate the capabilities of Android in a high-end, unlocked phone

Challenge the channel – i.e. the carriers – that sell and distribute those phones by going direct to consumers.
On the first count, Android's growth has been nothing short of phenomenal, and while it cannot be easily quantified it's quite clear that Nexus One had at least something to do with that.
On the second, it's certainly true that Google didn't succeed – and while it's also true that the Nexus One is already being surpassed by new phones such as the Droid X and EVO (not at all a bad thing for Google) it should also be understood that carrier-distributed phones are often modified in a way that can make their subsidies less attractive than they may seem.
I know because I own a Nexus One.  It is a fabulous phone, but most importantly it is completely unlocked.  I have absolutely free turn-by-turn navigation, absolutely free tethering and hotspot service, and the ability to do practically anything I want with the phone.  No $10 here, $30 there carrier charges for any of the above – or anything I want to do with it.  Yes I paid more for the phone (quite a bit more) but those monthly charges add up, and the freedom I've gained is well worth the cost I paid.
Android continues to expand rapidly, and while the Nexus One will someday be a footnote in its history, it played a significant and important role in getting this market – and a real challenger to Apple's iPhone – established.
As for the channel, it will be a while before US consumers come to appreciate how carrier 'features' are actually locking and crippling their devices – but that day will come.  And the Nexus One will have perhaps played a role in that transition too.
In all, Nexus One a grand and gutsy experiment by Google that payed off at least partially.  They could have done far worse.