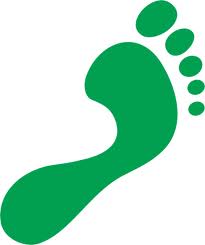 A couple of months ago I started to experience a phenomena that many of my social media peers have experienced, which is that I started losing track of tweets that contain links that I wanted to recall. In other words, I had tweeted so much stuff over the years (13k tweets) that I no longer had control of my archive. Twitter's search capability leaves a lot to be desired and I was losing track of things I really wanted to keep track of.
One of the primary reasons why I have blogged consistently over the last 8 years is that my blog represents a searchable notebook for me but a couple of years ago I started tweeting out short notes with links instead of posting a note to my blog. This was part laziness on my part (easier to tweet than blog) but also a reflection of the powerful broadcasting capability that twitter holds through primary followers and retweets.
Facebook is another area where I have invested time in creating content and unlike most people I treat my Facebook profile as an extension of my blog and twitter experiences. In other words, I stick to business and topics that interest me rather than family and personal content sharing. The reason for this is that I am intensely private about my family life and don't feel comfortable sharing family photos and notes in Facebook but it also reflects that fact that I think most people really don't care about what my children are doing or our recent vacation pictures.
My personal publishing initiatives therefore reflect three primary channels: blog, twitter, and facebook. Each provides strengths and weaknesses but all contributed to a fragmentation of my content that decreased the utility to me and eroded the control I have over the content I create over time.
To solve this I revisited something I setup a while back but never really used, Tumblr. I dusted off my jnolan.tumblr.com blog and took the time to connect it to Facebook and Twitter. My intention is to use Tumblr to post the short items that normally would have pushed through Twitter and Facebook but take advantage of Tumblr's ability to republish content on both of those networks. I will continue to use this blog as the primary channel through which I publish long form blog posts and my Tumblr blog will be the place for short items.
Twitter and Facebook will continue to be important channels to push content through but rather than creating content in those networks I will, whenever possible, post through Tumblr. I will continue to "talk" with people through social networks and Facebook has some unique capabilities that I will take advantage of.
It is my intention that this arrangement will result in my ability to continue publishing quality content and links while at the same time collapsing the source channels I put out with the result being an ability to search through my archive of content and ensure I can find all the stuff I put out.