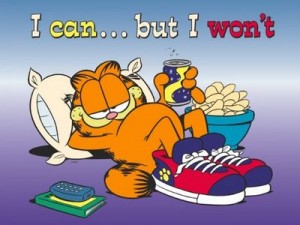 A blogger I honestly have never heard of in my 25+ year in high tech has used his 30+ year in high tech to claim that "tech journalist" Bob Evans is recirculating a "meme" that Bob is writing because he is both lazy and ill-informed about the historical revenue split between new license revenues and service and support revenues in enterprise software.
I'll try to skip discussing Bob's alleged laziness as unworthy of comment, except to say that the blogger, Dennis Byron, ironically claims that Bob is lazily recycling old material, and to support his claim Byron gleefully recycles so much of a previous post that it takes up fully half of his new post. 'Nuff said.
The laziness comment is also pointless because Byron's main point, that the fact that software companies' practice of gleaning a majority of their revenues from service and support — one of the points of Bob's recent post –  is "decades old", is  patently false. Actually, as someone who has covered this issue very closely for decades myself, the trend in enterprise software through the end of the last decade was that license revenues often outstripped service and support revenues by a factor of two or more.
The dotcom bust and the subsequent recession, less than a decade ago, began a significant restructuring  of this revenue split, but up until then enterprise software companies prided themselves on having a much larger proportion of license revenues to service and support revenues. It was only as growth slowed down that the annuity value of service and support began to be seen as a key element in company longevity and stability.
What Byron forgets or never knew in the first place is that, until the last decade, the number one metric for a successful enterprise software company, especially publicly-traded ones, was customer growth. He does acknowledge that only  fast growing companies have more license than service and support revenues. But what he seems not to realize is that what we consider the enterprise software market today largely didn't exist when Bob and I started our careers in the 1980s, and that the companies in that sector today were on a fast growth path until, as I stated, the last recession. That meant customer acquisition was job number one, and the revenue split reflected that. The change Bob is referring to happened not decades ago, to reiterate, but barely one decade ago at best.
Lazy is as lazy does.