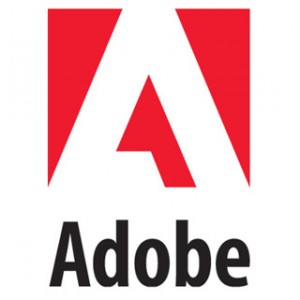 The Enterprise Software space is undergoing big change. No, I am not talking about just the shift to SaaS, Cloud, Potentially increasing spend etc. Its seeing momentum of a different kind – form a moment of pause, it is getting rediscovered as being sexy again. Different enterprise players make different moves to sort of remain relevant and continue their growth. This week, Adobe announces its plan to buy Swiss software maker Day Software. Day Software is a content management company focused on the high growth markets of Web Content Management, Digital Asset Management, Social Collaboration and Targeting & Optimization. A quick reading shows that following Adobe's acquisition of Omniture in September 2009, this move by Adobe is clearly aimed at getting into the web experience management (WEM) market place . The expectation here is that Adobe would help its customers through its combined offerings the capabilities to bring together the audience insight gained through the web analytics of Omniture and Day's CRX content platform. The acquisition price is about US$240 mn, a 67% premium over Day's last 90-day average price. Analysts note that Day Software had $44 mn in TTM revenue (based on filings and current exchange rate) and has been growing at 40% yoy. Goldman Sachs estimates the EV value of Adobe to be about $214 mn, which implies an EV/LTM revenue multiple of 5.1X vs. 5.0X for Adobe's Omniture acquisition.
Day has been positioning itself as a leader in the web experience management space for a while. Web experience management, sometimes called customer experience management acts a single platform to manage all interactions, across a variety of apps and business systems like ERP, CRM etc. Day's products like Web CMS CQ5 and their content repository CRX will become integral bedrock to this solution set. Adobe has outlined its vision of leveraging the benefits of Day being a leader in the WEM market and a as a heavyweight in developing the concept of next generation content management with focus on web experience. Day comes with an array of capabilities – particularly its Social Collaboration and CQ 5.3 Personalization, Segmentation and Targeting capabilities make its case as a leading player in the arena of web engagement.
Day Software has been making substantial efforts to improve on their capabilities and were sort of repositioning themselves as THE WEB EXPERIENCE management Company for some time and were building rich functionalities centered around personalization, collaboration and analytics leveraging its content repositories. A robust content repository integrated well with a variety of functionality centric add-ons one that can integrate with social networks is a killer combination and that's the direction that Day was moving towards. A larger company like Adobe with higher resources and a killer analytics product like Omniture in its stable can potentially create a new momentum for Day's product. The integration roadmap would be a key thing to watch here. Day might be less known in US corporate circles given that it is Europe headquartered and most of the leading CMS players are US headquartered, but Day has widely known in the open source and open standards community. Day has been an active contributor to the Apache projects like Sling & Jackrabbit and the open source community is watching to see how Adobe will work on this moving forward. Similarly Day has been a big supporter of CMS repository standards (JCR and CMIS, JSR standards) and it has to be seen what direction Adobe would like to take moving forward post the acquisition. For some, Adobe and open standards represent opposite ends of the spectrum!
For Adobe, a big player in the creative and front end space, this deal is significant, as it helps them to do two things:
A. First time Adobe gets a real shot at getting a slice in the back end – content management space – traditionally they have partnered to get a grip on this space and have made limited impact with their own efforts in getting there thus far. It's a paradox that was unfathomable for awhile and with this move, Adobe gets a real crack at it.
B. Adobe, based on the nature of their core business has been mostly doing shrink wrapped solutions whereas a content management solution has to be sold to enterprises as an infrastructure with different sales and support mechanisms.
However, for their customers, some answers to questions /scenarios like these are very important :
A. How would Adobe help move Day's offering into cloud – given Omniture's experience in the cloud and Adobe's clickstream and how much and which way these could be brought to work with Day's software. (Moving transactional data and content into the cloud is the hottest area for enterprises today – this is a VERY BIG OPPORTUNITY here)
B. Day's customers would be hoping that Adobe keeps the direction of the product evolution in its core areas and can invest more and accelerate research and development besides potentially integrating with Omniture and Adobe's content creation tools.
C. Adobe has OEM'd Alfresco in some of its Livecycle Enterprise – how classy Day product could integrate there is an open issue.
D. Cultural Integration : Day Software is Swiss based software maker and Adobe is primarily based in the Silicon Valley and ably supported by their teams in India – this is going to be kind of tough getting them together . (My view is for Adobe to leverage Day's talent besides in integrating Day products with Adobe by leveraging them to work in Adobe platforms like Extensible Metadata Platforms
The risks of enterprise software mergers and integration are well know but in this case , the space is a reasonably neat fit (with some minor conflicts) but the upside possibilities abound!. The hidden value is to bring together content creation, content management and analytics together and straddle the transaction to analytics value chain – this is indeed a great space to play in. On the whole, upside for Day's customers exist but Adobe needs a very finely thought out plan, to be executed really fast and with sophistication for this marriage to deliver and endure well enough