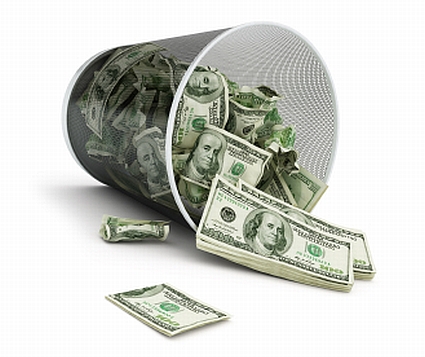 Vivek Kundra, federal Chief Information Officer, has taken new steps to raise the profile of failed IT projects within the government. Poorly managed IT projects are a significant source of financial waste, so we must applaud these efforts, even though significant results may take years to achieve.
In a July 28 memo (see bottom of this post for the full text) to executive departments and agencies, he wrote (emphasis added):
Federal information technology (IT) projects too often cost more than they should, take longer than necessary to deploy, and deliver solutions that do not meet our business needs. Pursuant to OMB Memorandum 10-25, "Reforming the Federal Government's Efforts to Manage Information Technology Projects," we are undertaking detailed reviews of the highest risk IT projects across the Federal Government to address these systemic problems. In order to justify future funding for these projects, agencies will need to demonstrate that project risks can be reduced to acceptable levels through actions such as setting proper project scope, defining clear deliverables and mission-oriented outcomes, and putting in place a strong governance structure with explicit executive sponsorship. Projects which do not meet these criteria will not be continued.
Strategic Analysis
Failed IT projects cause substantial waste in both the government and private sector; the worldwide scope of loss associated with IT failure has been estimated at $6.2 trillion dollars. Despite the lack of rigor in that estimate, it's clear that IT-related waste is a serious problem.
Kundra's latest steps are part of a broader push to increase transparency on federal IT projects, including:
The federal IT Dashboard,which brings a new level of public exposure to IT projects across the federal government; and
Senate bill S.920, which introduces specific measures intended to identify and fix problematic projects before they become huge, wasteful failures. While this bill, which has cleared the Senate and is now awaiting approval in the House of Representatives, is well intentioned,significant gaps mayimpair its effectiveness. Nonetheless, it's an important part of the long-term war against IT-related waste.
My take. Reducing IT waste in the federal government is an effort of staggering proportion and difficulty. Vivek Kundra deserves recognitionfor tackling this entrenched problem; we'll be watching his progress carefully.
Image from iStockphoto