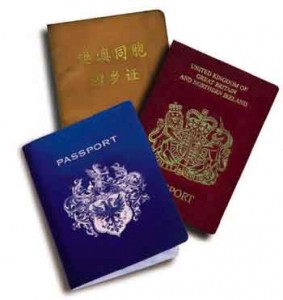 It is tough to ignore immigration talk given all the noise coming out of Arizona and Washington. But I have been thinking even more about it, with a recent trip to Ireland and the GigaOm event last week on the "future of work".
I wrote earlier about my observations about how internationally mobile my wife's teenage Irish nieces and nephews have become and about my conversations with Joe Garde and Joan Mulvihill about the Irish diaspora.
An interesting sidebar during that trip was a conversation with an English lady who has moved to Ireland to retire. Her parents were Irish so she could do easily. But what was impressive was her description of the coordination of  social benefits between the UK and Irish governments – how she could pick either plan, and how there were controls to ensure there were no double payments etc.
And it occurred to me, how poorly the US has coordinated matters with our neighbor, Mexico.  The biggest angst in the current divisive immigration US mood is less the jobs they are displacing (trust me few of our young ones offer to go work the strawberry fields not far from us), but the "burden" the new immigrants are putting on our social services structure. Surely, we could work transfer payment mechanisms out at the country level. Why are we letting local politicians and citizens take charge of that conversation and make it so emotional?
But even more interesting was a reread of my book interviews with Francisco D'Souza, CEO of Cognizant as I prepared for the GigaOm event on .
Three points of his in particular stood out: