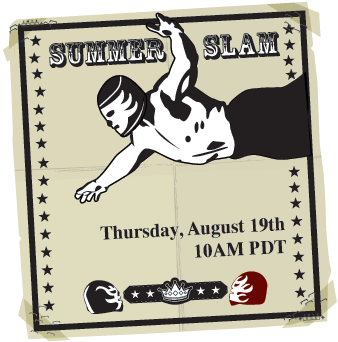 In an age when pretty much everyone (even Microsoft's Steve Ballmer) seems to have decided the cloud represents the future of computing, I'm beginning to wonder whether there are any cloud skeptics left. Is this really a dying breed or does cloud skepticism have a champion who can rally the forces of fear, uncertainty and doubt against the onward march of cloud computing?
If there is such a person out there, then I urge their fans to nominate him or her to take part in the Summer Slam 2010 webcast debate with myself and several other cloud supporters taking place later this month. Organised by cloud integrator Appirio [disclosure: a current client], this is a follow-up to a debate that first aired in January. In that earlier debate, we all came out against the notion of private cloud (some of us vehemently), but there was no one on the webcast to put the other point of view.
This time round, Appirio is publicly inviting nominations for the biggest cloud skeptic anyone knows to take part in the webcast. Nominations close end of day on Friday August 6th, so there's a just few days left to nominate your favorite cloud skeptic. That person will join the four of us and have their chance to rebut our optimism and enthusiasm for cloud computing.
But be warned: this is no easy challenge. Cloud skeptics have a habit of setting up a 'straw man' definition of cloud computing that's easy to demolish but has no relation to the reality of the cloud. This debate demands someone who understands what cloud computing is all about, and yet still rejects it. So much of the resistance against the cloud is based on distrust of the unfamiliar, I'm not sure that such a person exists. So come on, prove me wrong …