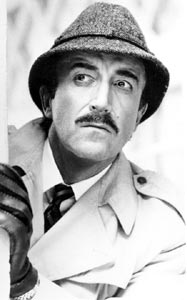 IBM's just launched its new zEnterprise server at a very interesting time for the market. So interesting in fact that's its very hard indeed to sum up all the swirls and currents currently roiling enterprise IT. Cloud (public and private), consumerisation of IT, Big Data, devops, NoSQL and did I remember to say… cloud?
IBM Software Group has just "acquired" IBM Systems and Technology Group. That is – the managers that have aggressively built SWG into a software portfolio sales machine are now being given the hardware reins. Or should that be reigns?
Oracle is in the process of swallowing Sun, becoming a hardware vendor in the process. Don't imagine that IBM's reintegration strategy is a reaction to Oracle though- remember IBM has always been a systems company… its Oracle parking its tanks on IBM's lawn, not the other way around. IBM is just moving forward with a grand reintegration which been going on since Lou Gerstner was in charge.
Big Blue just had a surprisingly decent quarter in x86/x64 sales. z and POWER were soft, but mainframe revenues are always lumpy as customers wait for a major upgrade to arrive. I have been following mainframes since 1995 and twas ever thus…
IBM is seemingly attempting something of a reverse Intel (making a transition from chip seller to memory supplier, following the money as the pendulum swings back) as it builds on Intel Nehalem foundation.

IBM's new eX5 range of Intel-based servers takes a "network attached memory" approach, decoupling memory from Intel's motherboards using a memory bus called X5. Nehalem servers are already memory beasts, but Big Data means Big Memory.
So what about the zEnterprise?