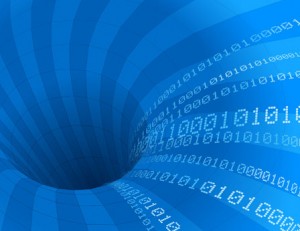 Last Tuesday I was invited to speak at an IBM event for technology bloggers. The event addressed two topics that represent key growth priorities for IBM: business analytics and smarter planet. IBM's Fred Balboni, Global Business Lead for Analytics (responsible for all business analytics services at IBM), Rod Smith, VP of Emerging Technologies, and Mike Rhodin, SVP Software Solutions Group (responsible for all business analytics, BI, and collaboration at IBM) participated in the meeting, along with two IBM clients the Beacon Institute and the NY Tax Office. IBM invited seven bloggers to the event: Erick Schonfeld (Techcrunch ), Derrick Harris (Gigaom ), Alex Williams (ReadWriteWeb ), Larry Dignan (ZDNet ), Mike Vizard (IT BusinessEdge), Mike Loukides (O'ReillyMedia) and Mark Kobayashi-Hillary).
I was asked to talk about why VCs are interested today in business analytics. My presentation followed the talks of the three IBM executives who stated that:
1. Worldwide customer demand for business analytics services is so strong that IBM is now trying to hire an additional 3000 consultants in Fred Balboni's group. Just a few months ago that group was supposed to have 4000 consultants.
2. IBM customers are starting to ask for Hadoop-based data warehousing and analytics solutions in order to determine if they can them to a) manage and analyze large data sets more cost-effectively and b) to quickly perform exploratory data analyses on multi-dimensional data. However, the case studies provided by Rod Smith of IBM customers using Hadoop today were not dealing with big data (i.e., TB- or PB-scale data sets).
3. As part of its smarter planet initiative IBM continues to expand its collaboration with cities around the world where it applies business analytics and uses business processes from the corporate world in order to streamline and optimize the operations of cities.
4. Even after spending several billion on BI-related acquisitions, IBM intends to continue building out its business analytics technology stack through additional acquisitions and internal product development.
In my presentation I claimed that VCs are investing in business analytics for the following reasons:
1. The impact of cloud computing. Cloud computing is enabling the creation of new analytic applications, such as Infopia's ecommerce analytics application, and others about which I had written here, where analytics are embedded in the application from the beginning rather than as an afterthought (as it used to be the case in the past). It also enables new takes on existing analytic applications, such as the SaaS corporate performance management application developed by Host Analytics. Finally cloud computing promotes new usage patterns in BI solutions such as collaborative decision-making across the extended enterprise, i.e., across customers and partners, and better economics, i.e., better price/performance, over equivalent on-premise solutions. As an example of collaborative decision-making, I mentioned that cloud-based BI solution vendors can offer their clients corporate benchmarking services (think of it as Insight-as-a-Service) by analyzing uploaded and collected data from across their entire customer base, identifying important patterns, and translating them into the appropriate business actions.
2. The emergence of big data. Ever increasing volumes of structured and semi-structured data, including web data, such as that created by ad networks, and sensor data, such as that created by he Internet of Things, are starting to test the scalability of existing data warehousing solutions, make such solutions prohibitively expensive, and inhibit the timely creation of actionable analytics. I had written about the data volumes created by the web applications and how a new generation of analytic applications and data warehousing infrastructures need to be created in order to effectively deal with it here http://blog.tridentcap.com/2010/04/realtime-analytics.html and here http://blog.tridentcap.com/2010/07/thoughts-on-big-data.html. During the meeting the director of the Beacon Institute spoke about the institute's collaboration with IBM to monitor the Hudson River using Complex Event Processing and streaming databases. This solution generates real-time analytics from the voluminous data (most of the data being of little interest but 2% being of extreme interest) produced by thousands of sensors that Beacon has deployed on the Hudson. VCs have already begun to make investments in companies (e.,g., Cloudera, Aster Data, Karmasphere) that are developing solutions for these problems.
3. The need to analyze mobile and social data. The continuous growth of the mobile internet and commerce, as well as the accelerating growth of social internet and commerce create new sources of data and the need for new types of analytics.
One of the questions asked was whether IBM's BI acquisitions are leading to an increased VC appetite for business analytics companies. Over the past couple of years business analytics, BI and data warehousing are experiencing a renaissance that is indeed leading to an increasing funding activity. However, this activity has nothing to do with IBM's acquisitions in this area. In fact, IBM's acquisitions only serve as additional validation of the importance of these areas. Forward-thinking VCs have been funding BI and DW companies for as long as BI existed, certainly before IBM started its BI acquisition spree. Over this period VCs have created many successful analytics, BI, and data warehousing (think of companies like Netezza, Datallegro, Omniture and more recently Greenplum). However, it is also true that certain subsectors are getting overfunded.
This was indeed a very interesting event and I look forward to reading the other blogs that will be written about it.