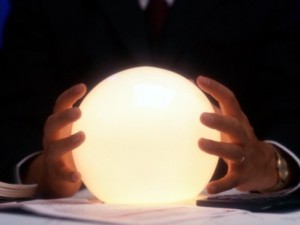 <Shameless chest-thumping below. You've been warned.>
In 2008 I said:
I am a strong believer that in 4-5 years most software developed will be SaaS, and that in 10 years it will be the predominant method of "consuming" software by large enterprises.
Today IDC says (as cited by Joe McKendrick @ ZDNet):
By 2012, IDC expects that less than 15% of net-new software firms coming to market will ship a packaged product (on CD).

By 2014, about 34% of all new business software purchases will be consumed via SaaS.
Well, that's only 34%, but only six years from my prediction, so I have 4 more to go … I'd say check.

Back in 2006 I said:
No software VC in the Valley invests in the traditional enterprise license model. There are estimates that about 10% of all software sold is SaaS today, but investors have look out years ahead, and the writing is clearly on the wall: only SaaS gets funded today.

A lot of industry observers thought I was smoking something, even a Fund Manager friend scolded for that. But of course his horizon is the present and near future, while early stage VC's must have a 7-8-year view… apparently those VC's were right.
In that very same 2008 quote I also said:
In fact despite SAP's official positioning, driven by market focus and current limitations (functional and infrastructure), I believe that SAP will use BBD  to learn the SaaS game – i.e. BBD will be a test bed for a future Enterprise SaaS offering.
No, I did not have any insider source (well, other than Hasso Plattner in front of 3000 witnesses), but that was (is) the only logical conclusion.  No check-mark here – yet.  But mark my words. And check back in a few years.