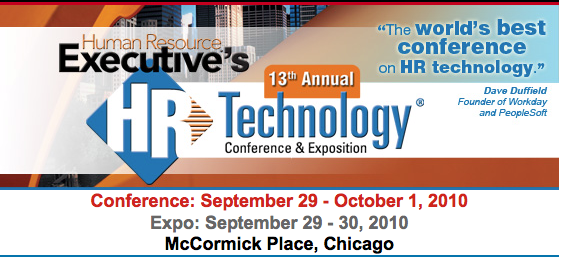 The Great Technology Debate:
Naomi Lee Bloom and Jim Holincheck

Naomi Lee Bloom, Managing Partner, Bloom & Wallace
Jim Holincheck, Managing VP, Finance, HCM and Procurement, Gartner

Thursday, September 30 • 8:45 – 10 a.m.
Yes, the world's two leading experts on HR technology – and the longest veterans of our renowned former Analyst Panel – will face off on the hottest issues of the day. If held today, it might include such issues as how PeopleSoft Enterprise and Oracle EBS customers should think about their application strategy – especially after seeing Oracle's demo of its next generation HCM the afternoon before. What is "true" SaaS and does it matter? Will it be the only form of service delivery in the future? Have organizations been implementing Talent Management the right or the wrong way? What is the real deal with Workforce Analytics and Planning? But who can really say what the questions will be in September? Come find out and even ask one yourself!
Come join this must attend industry event.  Take advantage of the SoftwareInsider discount code RWANG10 and receive $500 off when you register here
Disclosure
Although we work closely with many buy-side and sell-side clients, we want you to trust us.  HR Tech is not a retainer client of Altimeter Group nor that of Insider Associates, LLC.  For the full disclosure policy please refer here.
Copyright © 2010 R Wang and Insider Associates, LLC. All rights reserved.