For the longest time, there has been a sort of binary perspective in the US — which, surprisingly, does not break down along partisan lines — between those in the free trade camp and those who want to erect at least limited barriers to foreign competition, giving domestic companies a boost. Historically, both positions have been perfectly acceptable, depending on time and place in the past, not to mention specific geographic locations on the map. There have been free trading nations (e.g., Netherlands, England) built on world trading commerce engines as well as highly protective states (e.g., China, Japan, Russia) that for periods in history, completely insulated themselves from outside influence, including trade. And of course there have been many countries that towed a middle line.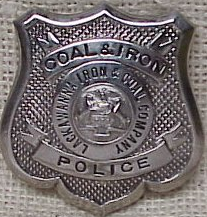 As someone who has grown up to be both respectful and fearful of all the free market can bring — reading Upton Sinclair or studying the behavior of Pennsylvania Coal and Iron Police in the 19th century is enough to create a healthy dose of skepticism in even the most ardent libertarian — I've still come to generally believe that the free interchange of commerce and ideas among nations is generally better than the alternative. It doesn't take reading Thomas Friedman to know that countries which generally support trade and the basic freedoms we take for granted in the US and the west are the ones more likely to have higher per capita GDPs, greater religious freedom, tolerance and more respect for the ability of women to obtain the same standing as men in professional society.
In a traditional context, erecting barriers to trade — be it between states or between nations — generally starts as a means to protect the interests of the few at the expense of the many. But it's not often put in these terms. "The many" don't realize that despite the rhetoric involved in promoting the local economy, saving jobs and all that typically comes with barriers — even targeted trade barriers — that they'll be the ones who ultimately end up paying a higher price for goods and services down the road. Moreover, they're more likely to be out of a job as well, as countries on the other side of the trade equation put up barriers to sell into their countries too. After all, sustainable trade between nations must be a two way street.
It's for this reason, in part, that I believe it's wrong to think of supporters and detractors of free trade today as simply falling into "pro" and "con" camps. There is a significant middle ground, I believe the silent majority if you will, which believes, as do I, that the only type of sustainable trading programs are those founded on the concept of truly free trade between nations. Consider the benefits for a minute, metaphorically, of course, of a truly level playing field when it comes to trading goods. Thanks to the SEC, FASB, auditing firms and the rules governing financial exchanges in the US, anyone can buy a security from another individual, even a mass murderer, and know they're getting exactly what they bargained for, and that for the most part, the company an individual is investing in is following generally accepted accounting and business principals (i.e., it is not fraudulent in its dealings and can be compared with other like companies as a potential investment based on an apples-to-apples financials and business comparison)…