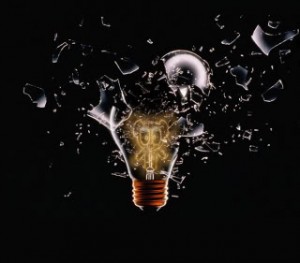 Someone at a large outsourcer shares with me an email he sent to his CEO lamenting the while the annual report repeatedly talks about innovation, there is no budget in R&D/innovation at the firm – and he has been there over a decade.
A friend at a large software firm complains his firm did not get much ink in my book, then proceeds to justify the lack of ink by explaining how poorly their product innovation cycle works
An executive at a large telco listens to my "tough love" about how telcos have abdicated innovation to Apple, Google, Cisco and others. No protest – he just laments how his hardworking group's internal innovations don't have much of impact on his firm's external reputation.
Each one of them works for a multi-billion technology company. Each one of them is way past sensing something is broken – they are internally yelling for things to change…