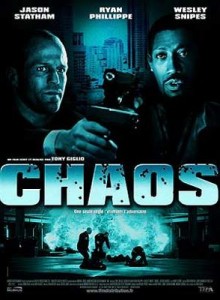 The world of work is going to become increasingly chaotic during the coming decade and organizations are going to have to plan for "radically different technology governance models," warns industry analyst Gartner this month. The firm recently published a list of ten changes the world of work will witness during the next ten years, and plans to discuss how they will affect social software and collaboration trends at its upcoming Portals, Content and Collaboration Summit in London next month.
I found much to like in the ten-point list compiled by Gartner fellow and vice president Tom Austin. I'm increasingly talking about how the cloud in all its manifestations is transforming business (I spoke in a webinar on the topic only last week) and Gartner's research bears out the message that powerful trends are at work, including the finding that, over the next five years, the proportion of an organization's work that is 'non-routine' will surge from 25 percent today to 40 percent or more in 2015.
Of the ten points, three themes in particular stood out for me:
Hyperconnectedness. For me, this is the trend that underpins everything else. Real-time, global connectivity enabled by the Web and cloud-based automation increases our interdependencies on each other. This phenomenon not only crosses enterprise boundaries, it also breaks them down, with many resources and activities subcontracted to external providers or independent freelancers. This has huge implications for how IT provisions, secures and governs the application infrastructure to support business activity.
Swarming. Teaming is already overtaking solo work as a standard way of getting things done because it's become so easy to connect people up. Swarming takes teamwork to a new level of dynamism…