Yesterday I had a briefing with Cloupia around their announcement of the Cloupia Unified Infrastructure Controller V2.2 today. Here is my brief note on the call: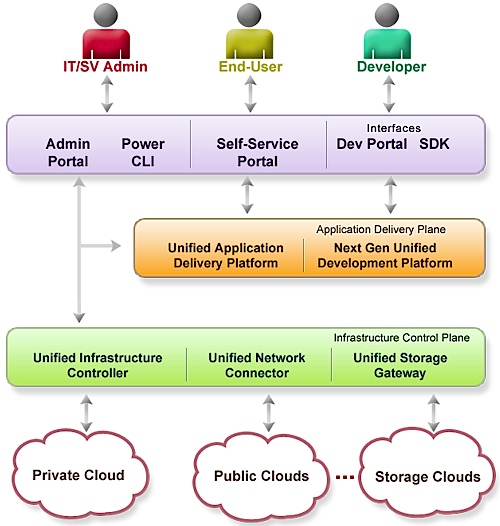 Cloudpia is providing a "manager of managers" as we used to call it: a system that layers on-top of various virtualization and cloud technologies to give a birds-eye view and control over everything. Their focus is on providing Infrastructure as a Service (IaaS) management. In the demo, Cloudpia worked with infrastructure based on VMWare, Microsoft Hyper-V, "Citrix Xen," "RedHat KVM," Amazon EC2, Rackspace, and "Cloud Storage."
Their technology relies on the APIs provided by the sub-systems instead of doing their work themselves. This is fine, of course, as their focus is on providing that spanning layer over everything instead of providing the raw platform needed for the "low level stuff" of cloud computing. As such, functionality focus is on..