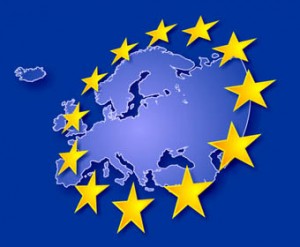 This blog post could so easily have been a paean in praise of T-Mobile. The mobile network launched a new set of pay-as-you-go data roaming boosters in the UK this spring that slash the cost of cellular Internet access when traveling in Europe. With a two-week vacation in prospect, I was keen to avoid the frustrations I'd suffered last year (and subsequently ranted about here). I went to my nearest convenient T-Mobile outlet, bought the USB laptop dongle and loaded up my pre-paid account with enough to fund a massive 400MB of laptop surfing during my trip.
US readers are probably aware of how expensive data roaming is in Europe, but what they may not realize is that it's just as expensive for European citizens as it is for Americans. A US resident can vacation anywhere in the 51 states and, if they have the right plan in place, pay no more to access data in Florida, Colorado or California than they pay in their home state of Pennsylvania, Illinois, Oregon or wherever. Whereas a European resident only has to travel a few hundred miles outside their own country to get hit with extortionate international data roaming charges. It's yet another example of how determined European national governments are to cramp the competitiveness of their domestic businesses, for fear of upsetting the powerful telecoms lobby. The European Commission has been working to bring roaming charges down but has faced resistance from national governments whenever it has tried to get tough.
So for my vacation in Portugal, a short two-and-a-half-hour flight from London â and for any data roaming on short business trips to other European locations â I have to pay my mobile operator £3 (almost $5) per megabyte unless I can find a cheaper prepaid bundle. As a direct result of these charges, European businesses are less productive and bear far higher overheads because the remote working and distributed teamwork their US rivals take for granted in their domestic market is economically penalized here in Europe to protect the pampered telecoms industry's regulated profits.
At £40 for 200MB, T-Mobile's roaming package is a welcome departure from the rest of the industry's sharp practices (it offers smaller packages but these are limited to a single day, whereas the £40 booster has a 30-day lifetime). It promised to be a lifesaver, and I eagerly anticipated surfing from the comfort of my own verandah after the kids were asleep instead of having to slope off to the Internet café during the day when my parental duty is to be splashing around with them in the pool.
Sadly, it was not to be. When I arrived in Portugal, the dongle could see all three networks that T-Mobile links to there, but all three refused to register the device…