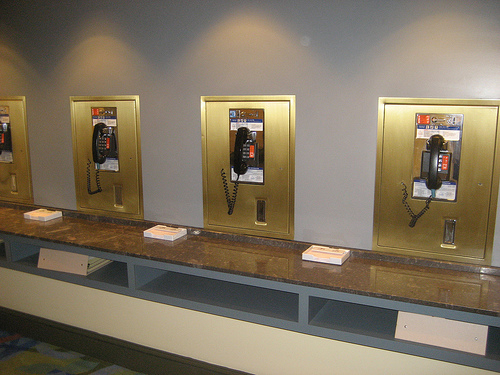 The telco ecosystem is finally waking up to Microsoft's great epiphany of the 80′s and 90′s: it's all about developers.
I was reminded of this when one of my high school alums Tweetered me about Motorola buying 280 North, makes of Cappuciono, an Object-C inspired app framework.
While I can't say I've really every heard of anyone wanting to do more Object-C (like) coding, it highlights the fire under the collective back-sides of handset makers, carriers, and others in the telco space who're seeing the developer ecosystems around Apple and Android disrupting their billion dollar revenue streams.
"…well I am now!"
Every technology need a parade of "killer features" to drive customers and for decades voice is what telcos offered. Remember all the "you can hear a pin drop" ads? While I might yell out "Bula Vinaka, Beachside!" each time AT&T drops my iPhone call, voice isn't much of a killer feature anymore. There's texting, of course, which while heavily used, is quickly becoming another undifferentiated feature (read: difficult to make easy money from in the face of cut-throat pricing from competition).
The App Economy