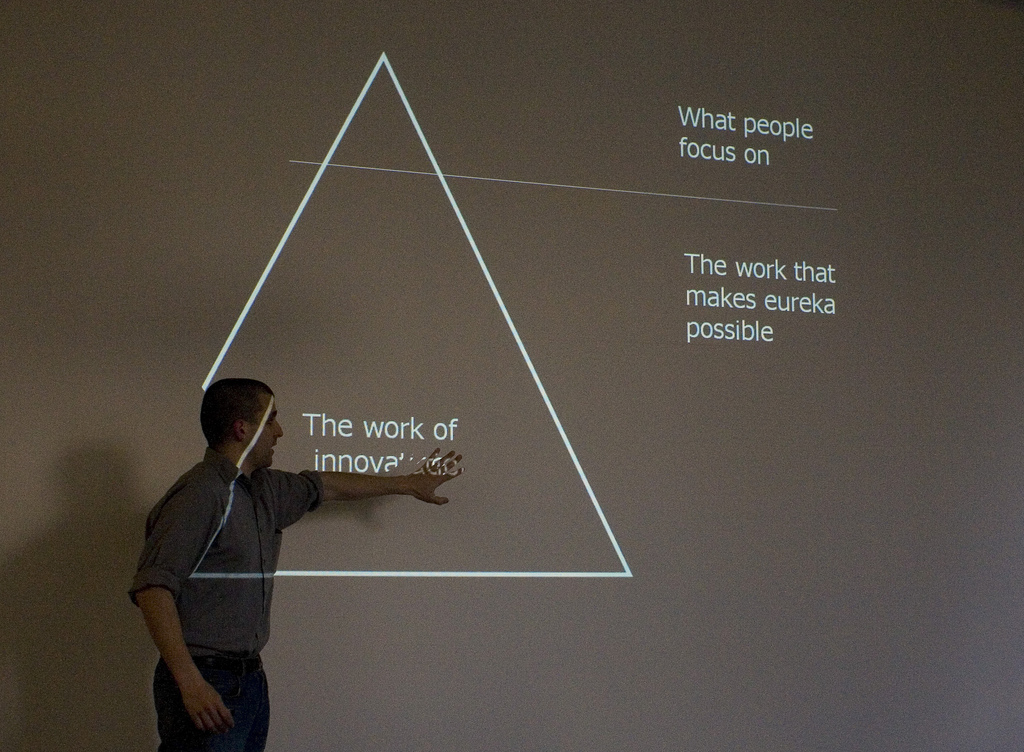 (image of Scott Berkun presenting via Chasingfun cc attribution. Thanks!)
In this interview on the O'Reilly blog Scott Berkun nails it.
How do you define "innovation"?

Scott Berkun: I strongly recommend people use this word as little as possible. It's mostly a distraction. Many great ideas and breakthroughs were achieved without people worrying if they were innovative enough or not. They simply chose to try and solve a problem they or their customers cared about. And then later on, after the hard work was done, they were called "innovators." It's a good word to let other people say about you, rather than use it in reference to yourself.
His book, The Myths of Innovation is a sharp, if short read. This quote encourages me to re-read it. Scott also has a blog.