Upcoming Data Deluge Threatens The Effectiveness Of Activity Streams
Activity streams, best popularized by consumer apps such as Facebook and Twitter, have emerged as the Web 2.0 visualization paradigm that addresses the massive flows of information users face (see Figure 1).  As a key element of the dynamic user experiences discussed in the 10 elements of social enterprise apps, activity streams epitomize how apps can deliver contextual and relevant information.  Unfortunately, what was seen as an elegant solution that brought people, data, applications, and information flow into a centralized real-time interface, now faces assault from the exponential growth in data and information sources.  In fact, most people can barely keep up with the information overload, let alone face the four forces of data deluge that will likely paralyze both collaboration and decision making (see Figure 2):
Massive activity stream aggregation by enterprise apps. Every enterprise app seeking sexy social-ness plans one or more social networking feeds into their next release.  The mixing and mashing of personal and work related feeds will leave users confused about context and lower existing signal to noise ratios.  Yet, proliferation will continue as users seek to bring aggregated sources of information into one centralized feed.
Explosive growth in the Internet of Things (IOT). Beyond just device to device communications, the web of objects, appliances, and living creatures through wired and wireless sensors, chips, and tags will drive most of the growth in the internet in the next 5 to 10 years.  With an estimated 100 billion net-enabled devices by 2020, these networks seek to discover activity patterns, predict outcomes, and monitor operational health.  The massive amounts of sensing data driven into systems will not only overwhelm users, but also handicap the performance of today's data warehouses, analytics platforms, and applications.
Flood of user generated content (UGC). User generated content continues to grow.  Facebook has over 500 million users populating pages with rich social meta data.  There are over 300 million blogs.  Wikipedia has more than 15 million articles.  Content sources will propagate at geometric rates, especially as BRIC (Brazil, Russia, India, and China) countries up their adoption.
Proliferation of social meta data. Organizations seeking a marketing edge must digest, interpret, and asses large volumes of meta data from sources such as Facebook Open Graph.  Successful identification of social graphs require matching gargantuan volumes of meta data (e.g. likes, check-ins, groups, etc) through introspection across a vast array of objects.  Human centric and object centric events will inevitably coexist and engulf unified activity streams.
Figure 1.  Activity Streams Improve Collaboration And Deliver Dynamic User Experiences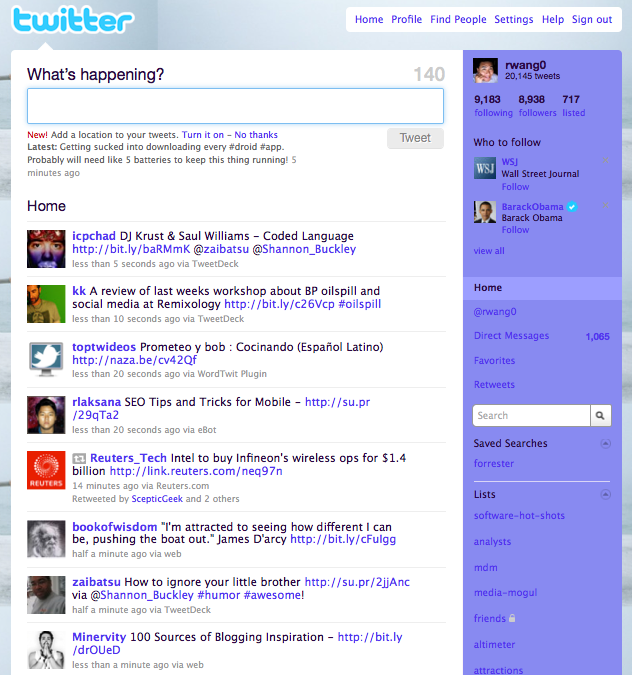 Figure 2. The Four Forces Of Data Deluge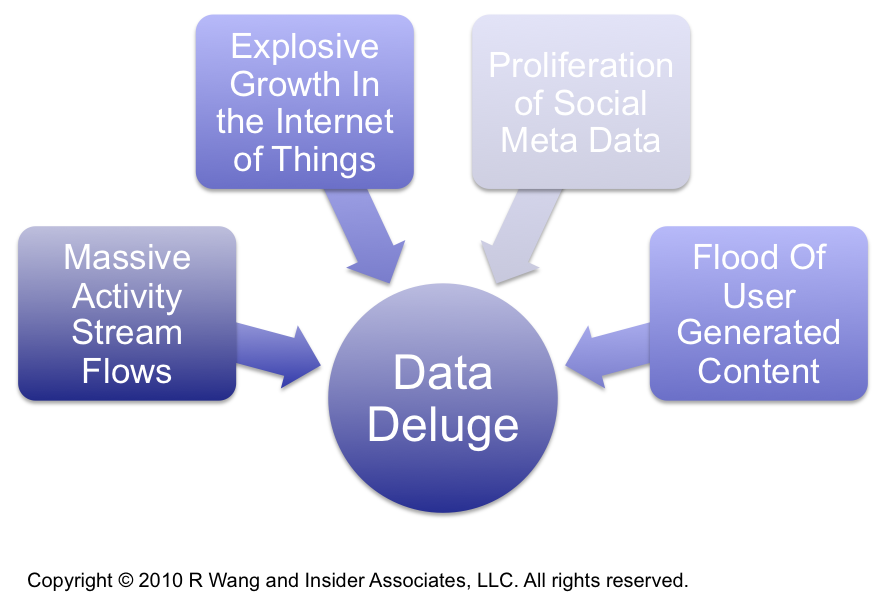 Filters Reduce The Signal To Noise Ratios And Drive Relevance