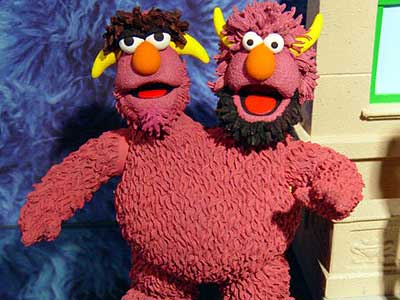 Mark DeSantis in the section of "consumerization of technology" in his radio interview with me commented about someone he knew at the Pentagon, (which traditionally has had early access to emerging technology) who increasingly walks the halls of the retailer, BestBuy for technology innovation ideas. The book, of course, has plenty of other technology executives who look for innovation "from left field"
In contrast, here is an example of "how dare you even suggest IT should  buy anything at BestBuy?" Larry Dignan at ZDNet paraphrased my recent post and wrote "You can buy a terabyte of storage for less than $100 in a one-time payment. Enterprises are paying $100 or more per gigabyte over a three-year useful life. In other words, the enterprise pays 1,000 more for storage than the consumer."  He should have included what my original post said "Granted that is high – availability, enterprise -grade storage, but is it worth 1,000 times as much?" Probably would not have mattered. If you see the 100+ comments Larry's post attracted, many mocked at the mere thought of the consumer focused storage.  And, in other circles, you get similar reactions to technologies from a start up which may die next year or from the unsafe, unwashed public cloud.
Welcome to the two faces of today's IT. One that is curious, willing to look anywhere for ideas, then adapt them (and let's not delude ourselves the Pentagon would not test and adapt for their own secure needs), and one that has honed the "no one ever got fired for buying from IBM" ethos of old into an even more compliance, security, business continuity defined mentality. Alicia Blain adds more historical perspective on how with Sarbanes Oxley the "corporate cop" role for IT has grown.
Most CIOs are individually Polymaths – as Maynard Webb says "they have to be masters of many disciplines—they are technology strategists, business partners, project managers, operations gurus and budget analysts." Most IT under him/her, on the other hand, is mostly monomaths – specialists in security, data center operations etc. Competent but conservative -especially so in organizations where the CIO today reports to the CFO.
I think it is time to move the CIO and a few of IT staff which is business process, architecture and innovation focused to report to the CEO (or the COO), and move the infrastructure, procurement/legal, security and compliance and standards part under the corporate controller (or the CFO).  You may argue that has been happening for a while, as business executives have been buying their own packaged applications and cloud services on their departmental corporate cards.
What I am talking about is a much more coordinated effort by such as unshackled CIO to unleash technology enabled innovation throughout the enterprise – in product R&D, process redefinition,  market channel analysis and business model redefinition. In reverse, the infrastructure and risk mitigation portions of IT would be much more aligned with the "corporate cop" roles – asset management, internal audit, business continuity and standards group that report today across the business to the CFO.
Yes, there would be more tension between the new CIO and the CFO – but I think that is healthy. In the end the business has to live with the consequences and makes its own risk assessments in most business areas – which markets to enter, where to locate plants etc – so why should it not have more of a say on technology risks that the new CIO may suggest they take to innovate?
Obviously, the execution towards a newer organizational model and governance would be a bit messy, but the spurt in innovation and the streamlining of the "corporate cop" function would be worth the effort.
Thoughts?