Iâve struggled with some managerial decisions in my career. And, I will admit that I didnât always get some of them right the first time. One decision I wrestled with involved the hiring of an employeeâs sibling. These two individuals had similar technology experience and the two of them together would be a killer combination. However, I studied the company prohibitions against siblings, spouses and other familial relationships and how those would play out. Thankfully, the policy permitted such career moves as long as the people involved had different reporting structures. The problem was solved and the results were certainly worth it.
At other times, I was presented with opportunities to hire or transfer persons that were being recommended by others within our organization. Just as numerous studies have borne out, referrals were almost always good choices. Some referrals didnât make it through our rigorous interviewing process but those that did, turned out well. In fact, Iâd offer, anecdotally, that referrals had a better retention rate because:
– They worked with their friends. This made work enjoyable.
– They shared the same kinds of career motivations that other successful people in the position possessed.
– They were already âsoldâ on our kind of work and work culture before ever being interviewed.
I became a big fan of referrals. They were the lowest cost source of great recruits I ever experienced. Plus, they delivered a much lower risk kind of candidate. These employees had great sticking power to the firm. Thatâs a key managerial buyer value: the total cost of recruiting includes all initial hiring costs as well as the cost of replacing the individual if they leave the company prior to the planned retention window.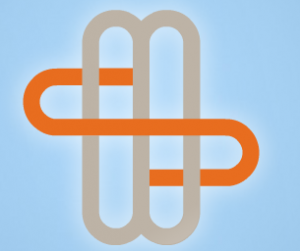 SelectMinds is a provider of relationship software via SaaS (software as a service). The company made its initial mark by offering up an alumni management software solution. While alumni are a great source of recruits and referrals, what caught my attention was their recent foray into the job referral software space.
SelectMinds has now released TalentVine, a referral technology that utilizes a companyâs employee base, their LinkedIn, Twitter and Facebook acquaintances and other corporate website information to drive more referrals into the recruiting pipeline. TalentVine also includes functionality to provide rewards for employees who refer great candidates (as opposed to employees who blast all of their contacts with every job posting need regardless of fit).
I can see the common threads between the alumni solution of SelectMinds and TalentVine. Each relies on the power of a network often to find other like minded individuals to bring into the company for employment or contractor work…