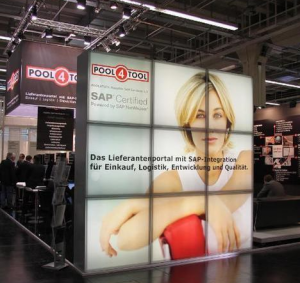 In the first post in this series looking at Pool4Tool, a European-based e-sourcing provider now expanding into the US market, I provided an overview of the company's background, architecture/technology stack and solution approach — not to mention how they differentiate themselves from the e-sourcing pack. I'll continue this analysis today by immediately diving into some of the modular capabilities of their solution — especially those that make Pool4Tool stand out from the crowd.
Perhaps first I'll point out that on a user level, several of Pool4Tool's capabilities might seem like overkill for a typical procurement team member focused on indirect and not exposed to complex direct — or even indirect, actually — categories requiring significant stakeholder input, feedback and hand holding. Yet experienced sourcing resources and functional business owners will immediately see upon demoing the Pool4Tool product how important these specific capabilities are.
Consider, for example, how Pool4Tool leverages an underlying data management framework and workflow capability to support an extremely extensible and flexible approach to managing, creating, deploying and analyzing questionnaires for supplier qualification on a commodity-by-commodity basis. Essentially, they have created an information-gathering engine that would be at home in the better supplier information management products but specifically, in this case, is tightly integrated into an overall sourcing, quality and supply chain toolset. This can allow, for example, different category leads, plant managers, etc. to determine specific strategies, knock-out questions, evaluation criteria, etc. across different spend areas, categories of parts, facilities, etc.
Perhaps this explains why Pool4Tool labels its overall capabilities as "supply base management" rather than e-sourcing (I argue that what they enable, to their benefit, is a sourcing process tied to broader supplier management). Starting with up-front supplier strategy and development and procurement market research, as they describe it, Pool4Tool then enables specific capability around sourcing and supplier selection, supplier integration (including via web-standards and EDI for such areas as product development, logistics, quality, etc.), supplier performance management (leveraging customized KPIs) and overall supplier development.
Beginning early in the sourcing process, Pool4Toool lets users define specific overall stage-gates and workflows, adding a third dimension to a traditional five or seven step sourcing process. This may include collaboration and sign-offs with different internal and external stakeholders, decision makers and project collaborators. And each individual complex workflow and process may be specific to a category, part family or other customized spend or item definition…