After about a week of voting, readers of this blog have identified the companies they believe Oracle will acquire next. I'll leave the survey open for a while longer, but about 250 people have voted and the results are pretty clear.
Informatica
Overwhelmingly, respondents to this survey believe that Informatica is the company Oracle is most likely to acquire soon. Informatica describes itself this way:
Informatica enables organizations to gain a competitive advantage in today's global information economy by empowering them to access, integrate and trust all their information assets.
That is to say, Informatica helps companies consolidate and make sense of their data.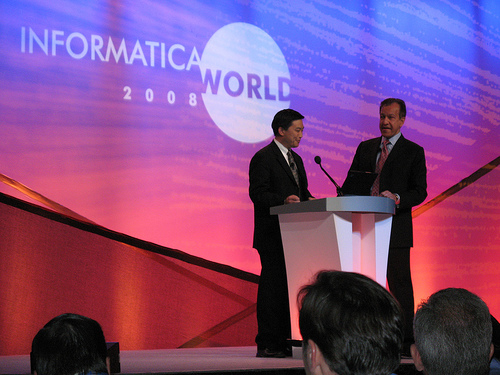 Informatica is well-known for its Extraction, Transformation, and Loading (ETL) tools, but they've expanded their product portfolio and grown their business over the past several years under the remarkable leadership of Oracle alum Sohaib Abbasi. Plenty of Informatica's senior executives and employees have worked at Oracle in the past, and the company's headquarters are even located very close to Oracle in Redwood City.
An acquisition of Informatica could fill a very important hole in Oracle's product line, enabling Oracle to consolidate its position in data warehousing and analytics, one of the hottest growth areas in the database market today. Of course, such a deal would have to pass regulatory approval, and there could certainly be antitrust concerns, but I suspect this deal would get some scrutiny before a quick approval.
Salesforce.com
Salesforce.com, the leading independent CRM company and a leading Cloud platform, is our respondents' second choice for a company Oracle is likely to acquire soon. Salesforce.com is also led by an Oracle alum with a great track record: the inimitable and charismatic Marc Benioff. Marc and his team have played a key role in promoting a major architectural shift, and business model shift, in the IT industry, from "on prem" to SaaS and Cloud. Marc, and many of his team are also Oracle alums, which could help with the integration in a merger with Oracle.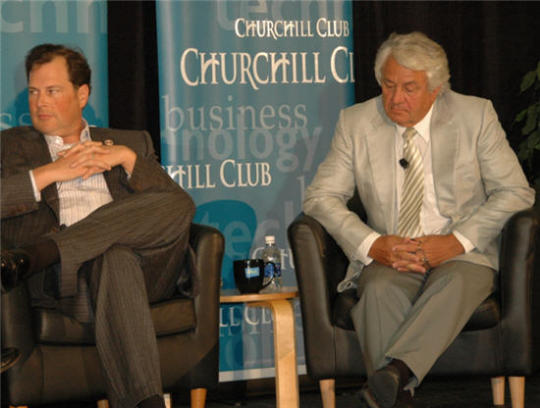 Unfortunately, I think this acquisition is not likely to occur. Salesforce.com is currently valued at about $15 billion, and an acquisition would likely drive this price up to at least $18 billion. It's hard to see how Oracle could make the financials of this deal work. This deal would also likely generate more regulatory scrutiny than an deal for Informatica, but I think this would also get approved under the same theory that led to approval of the acquisitions of Siebel and Peoplesoft.
The Top 10
Of the companies our survey respondents think Oracle will acquire next, most are platform technology companies:
| | |
| --- | --- |
| Company | Responses |
| Informatica | 66 |
| Salesforce.com | 36 |
| VMware | 30 |
| TIBCO | 27 |
| Red Hat | 26 |
| Teradata | 26 |
| NetSuite | 25 |
| SuccessFactors | 19 |
| Taleo | 19 |
| Computer Associates | 17 |
Salesforce.com, NetSuite, SuccessFactors, and Taleo are the applications companies that made the "Top 10" list. What do they have in common? Each is a SaaS application. Salesforce.com is a SaaS CRM company (with a growing Cloud platform (PaaS) business); NetSuite is a SaaS ERP suite (with a growing PaaS business); SuccessFactors and Taleo are SaaS human resources businesses. Acquiring any of these companies is likely to help accelerate Oracle's entry into the SaaS business.
The Write-Ins
In addition to the votes for companies named in the survey, respondents were given the option to write in a choice of their own. 18 responses were written in, a fairly high rate (almost 10% of respondents wrote in another choice).
5 of the write-in "ballots" were for Cloudera, the Hadoop company. Hadoop is a leading technology in the area of "Big Data," a topic that has to be on Oracle's mind as it considers opportunities and threats in the future.
There were a couple of write-in votes each for Vertica and Jive Software. Vertica is the latest start-up from database legend Michael Stonebraker, creator of Ingres, Postgres, and other technically interesting database companies. Vertica's main product is its columnar database, a technology that could be interesting for certain data management problems (like data warehousing). Jive Software is social software for the enterprise, which could help Oracle build next-generation applications.
Best Answer
The best write-in answer was provided by an anonymous survey respondent whose answer to "Who will Oracle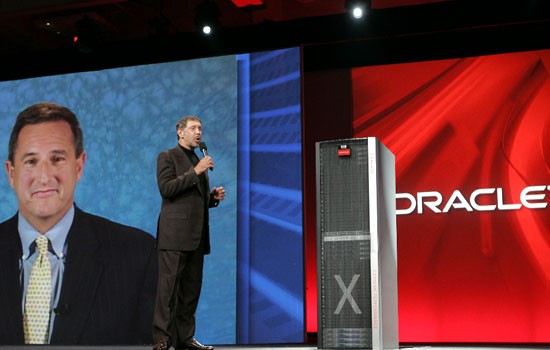 acquire next?" was both funny and prescient. The response, given the day before the official announcement: Mark Hurd.
Oracle Alums
I ran the same survey among a group of relative insiders, the OracAlumni Network. This is a group of 500o+ former Oracle employees, many of whom remain in close contact with Oracle and its market, and who believe that Oracle will acquire next:
Informatica
Salesforce.com
VMware
NetSuite
Red Hat
TIBCO
SuccessFactors
EMC
Symantec
Teradata
Very similar list, particularly at the top end.
Summary
If our survey respondents are any indication, Oracle will continue acquiring companies, and Informatica should be at the top of its shopping list. If you'd like to chime in with your thoughts, visit our continuing survey at
.
Links