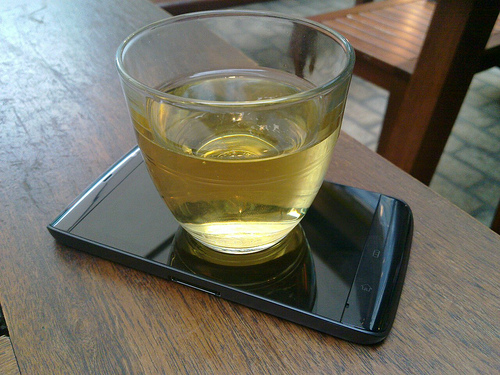 Folks have been clambering over themselves to praise the new 7 inch Samsung Tab after its launch at IFA last week, but I have been playing with Dell's 5 inch screen entry in the tablet game for a month already, so I thought I should get a few notes down for context.
Pros
Display – truly outstanding. I have an HTC Desire with its amazing AMOLED screen and the Streak is comparable.
Rugged- talking of screens – I had a portable hard drive and the Streak in the same pocket in my bag when I went on holiday. Somehow the drive got all bent to hell, but the Streak is fine. Funnily enough I dropped the Desire and cracked the screen on the same holiday. Seems the Streak was the only gizmo to come back whole. That said I know some UK users have had problems with the screen.
Performance – the specs of the Streak are such that even though its only running Android 1.6 it runs FAST. Very responsive, no sluggishness between a gesture and a function. Hardware does the trick.
Specs – 1GHz Snapdragon ARM-based mobile processor from Qualcomm (see 3. above)
Android – Dell has got hammered for making a machine based on an older Android version – but companies like Dell don't sell beta technology, and they have to integrate all kinds of partner stuff. A Dell tablet that didn't do a good job with Microsoft Exchange would always be a non starter, for example. Anyway – I understand that if I go to 3G today O2 is provisioning Android 2.1 to the Streak.
Design- the device is pretty yummy looking.
Cons…