A few months ago, I highlighted a few rising young stars in the SCRM world – a few 30s and younger who are not just making names for themselves – that's not that hard to do – but are providing meat on the bone – substance that businesses can actually learn from in a discipline like SCRM which is still young and evolving.
To that end,  you'll meet them in this series I'm going to be running here over the next few months. It's not going to be sequential. That's far too organized for my disheveled self.  But it will be. And that's all you need, homies.
Our first in this series is Maria Ogneva. Let me tell you something about her, k?
To call Maria Ogneva a "rising" star is a bit disingenuous really.  She is already star in her own right, as Social Media Director and chief blogger at Attensity and has her own blog SocialSilk. She is someone with a young, well known and strong presence in the social world.  She is also very very smart and willing to put her opinions out there – which when it gets down to it is the formula for "influencer" – if the opinions are backed up by more than speculation – which hers are.  Also. Published on Mashable on SCRM awhile back, she is someone I've been following for awhile. Here's why you should. Read what she's got to say about something practical.  You'll see what I mean.  Here's Maria (audience goes wild, cheering and clapping as she walks out on the posting stage).
——————————————-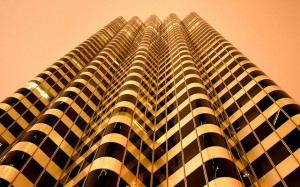 Imagine the following scenario… An angry customer tweets you with a cry for help. If she doesn't get a response within a day, she may get mad, tell all her friends on Facebook and Twitter about the crummy product and service, and post negative reviews on opinion sites. Now imagine 10,000 people talking about you, spanning the gamut between positive and negative reviews, questions and cries for help. Now they are coming from all over the world, tweeting when they are awake and you aren't. Are you sweating yet? I am not trying to scare you, but this is no longer a hypothetical situation; this is really happening. We as businesses need to keep up, scaling our listening and response.
It's safe to say that social media is past the stage of early adoption, heading straight into mass-market adoption, with no signs of slowing down. In fact, it's the #1 activity on the web, as reported by Mashable, at close to 30% of all activity, almost doubling vs. last year. Social media is great for both brands and customers: it presents a benefit to customers and consumers as they get greater and more transparent information passed through a peer filter, while companies can collaborate with, learn from and understand the social customer at many different touchpoints. At the same time, this explosive growth brings with it challenges and "growing pains." One of these challenges is the growth in conversation volume, punctuated by the deteriorating noise-to-signal ratio. Companies are turning to their 24×7 customer organization – customer service – to take on these new norms of customer engagement. Here are some issues to think through as you scale your operations to deal with the evolving social business climate:
Scale your listening and analytics: simplistic monitoring tools are no longer enough; we need smart analytics, routing capabilities, smart filters and more effective response, powered by community wisdom from public / private communities / web forums. If you are dealing with 10x the volume of social media conversations vs. last year, you aren't necessarily hiring 10x more people, and your social media team can't work 10x the hours. You simply need better and smarter processes and tools to help you. Moreover, fragmentation of social media now means having to listen across many more platforms and networks. I am not advocating adding every freshly minted social network to your listening arsenal; you will need to make a judgment call on what has merit, and what channels are important to your customers.
It's getting harder and harder to extract meaning from social media, because it's unstructured and doesn't fit neatly into a Likert Scale. But don't despair; more data points can give you richer insights, as long as you have the tools necessary to parse and analyze. Word of caution: you should be able to just as easily parse through enormous datasets as through 20 tweets, because you never know what your growth pattern will be. We at Attensity have dedicated ourselves to solving the business problem of listening and response, in order to meet the demands of social media volume, so stay tuned for some really cool product announcements at the end of this month.
Scale your Social CRM Program: