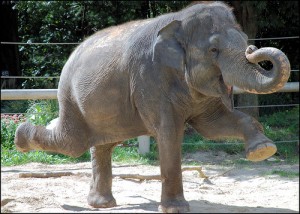 Keith Swenson and I will be presenting a webinar this Thursday at 2pm ET, sponsored by Fujitsu, on the topic of agile and social BPM. You can register here.
From the description:
Think that Agile Business Process Management (BPM) is not for you because you don't have simple processes that follow the same path every time? Think again.

Agile BPM moves process improvement out of that "pre-defined & predictable box" into handling those difficult cases that elude traditional formalized process management techniques.

Do you want a hand in improving performance of your organization, but find that:

Unpredictable is more the norm than the exception in your business?
You are not able to change your business processes quickly enough for your changing business practices?
Your knowledge workers need to focus on achieving goals rather than performing the same actions every time?

If yes, then this webcast is for you! Join us as we illustrate how Agile BPM allows you get results by striking the right balance between structure and flexibility in processes and how Fujitsu's Agile BPM solution can help you to achieve that goal.

Topics covered include:

Why the need for Agile BPM Platforms? What are the benefits?
How is it different from traditional BPM?
How do companies use Agile BPM Platform? Where is the fit?
How can Agile BPM be effective in response to change in your business?
I'm going to start with a presentation on Agile and Social BPM, Keith will show what they're doing in these areas with Fujitsu's Interstage BPM, then the gloves will come off for a lively discussion (just kidding about the gloves, although not the lively discussion).