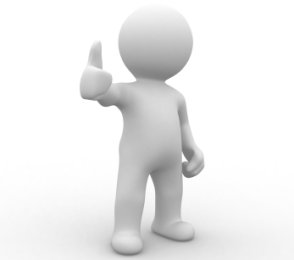 Building a rich customer experience goes a long way toward keeping customer loyalty high. I know, not a new concept at all but it is important enough to say again. Customers buy experiences, and keep buying experiences over and over and over…you get the idea. I can think of a bunch of examples, in fact I wrote about the power of customer experience and used Philz Coffee as an example, a great experience peddler in my neighborhood and a place that keeps me coming back. But what about changing perceptions of prospects and customers? Can experience be used to uproot negative perceptions about a brand?
I guess the first issue about changing a negative brand perception is even getting an opportunity to demonstrate to the prospect a positive customer experience. Perceptions are deeply rooted and do not change easily. I like to say "perception is reality" for most people and if that's true, what we're really talking about is modifying someone's reality (and for you children of the 60's I'm not talking about "that" kind of altered reality). It's probably a bit of an understatement to say "it's hard", but there are ways to cause a shift in perception through experience. Frankly I think it's one of the only ways that can be successful.
I'll tell a story to illustrate. I am a died in the wool, loyal European car, particularly German Car, and particularly Porsche car nut / devote / loyalist (and have always been something of a . Now it doesn't necessarily follow that I don't like other car brands from Japan or the US, but I will say that in general I have not owned many US brands and in many cases don't have a very positive feeling about them. I'm not being a car snob, I just like the experience of driving a BMW, Audi, Porsche, etc. They have a certain feel, ride, drive and it's something I enjoy. I've often tried driving other brands either in test drives when purchasing or when I rent vehicles, something I do a few times a month (analysts travel, and I travel a lot). I have two distinct perception altering experiences to relate, one about Ford and the other about Chevy.
Ford first. As I said I rent quite a few vehicles during the year. I have noticed that Ford has a very active social business initiative and started following what they were doing, particularly through the person who leads that initiative, Scott Monty. I've been very impressed with the progress that Ford has made and because of that, coupled with the general good business performance, I started to get more interested in the cars. About a year and a half ago I started requesting Ford vehicles when I rent, mostly from Avis, and became more and more impressed with the handling, performance and sense of style of the vehicles. In particular I like the Ford Focus. It's well appointed, has solid performance and in general is a pleasure to drive. Now I'm not yet running out to buy one, but I have recommended that friends and colleagues who were looking at vehicles take a closer look. I have moved miles in my perception of Ford, a perception that I've held since I was a teen (which is to say a long time). In my head I thought tired, traditional and not modern, when I saw the brand, but now I think trendy, hip, well styled and high quality. Now that a shift in perception and the only way I would have made that shift is hands on. Yes the social media presence over time opened me up to try the experience, but still, at least for me. I would not have changed if the experience had not happened and been outstanding.
The Chevrolet example. I was approached recently by a colleague from a PR agency about a program that Chevrolet was running for influencers this summer. They would provide a new Chevy vehicle for me to drive for a few days and I agreed to fill out a pre and post drive survey to help them improve the vehicles and the experience. I usually take a trip to Santa Barbara with my two daughters every summer in August so I agreed to use the vehicle during that trip, which included a drive from San Francisco to and back from Santa Barbara (some 350 miles or so) (I suppose this is the disclosure, I did get free use of the vehicle for 6 days instead of renting). Now I have to say that my impression of Chevy was that the brand provides good, simple transportation in general and in a few cases like the Corvette something more special. Not a great perception but also not particularly bad. Anyway, the vehicle provided was a 2010 Malibu LTZ (which is the top of the line model). I hadn't really been in a Malibu in a very many years so I wasn't expecting anything more than good, reliable transportation but instead I was very surprised. The vehicle was well appointed, was stylish and performed admirably. My daughters were particularly fond of the embedded DVD system in the back of the front seats which they put through extensive testing. Once again my perception was completely modified by the experience and I would certainly recommend taking a look if you were looking for a nice, stylish, solid performing family sedan.
For me at least the experiences were clearly able to influence my long held perceptions and cause a change in attitude. While it didn't (or hasn't yet) move me into the customer realm, it has certainly opened me up to that idea and more importantly made me feel qualified and good about recommending the brands. That in itself is quite an accomplishment and probably "good enough" for now.