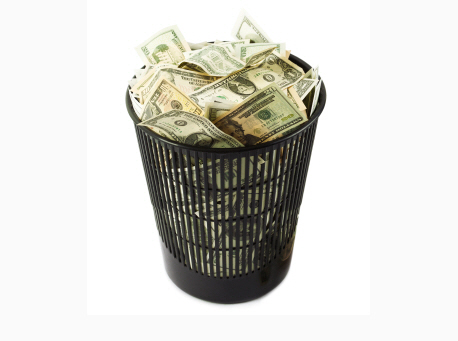 Appearing to ignore strong arguments to the contrary, Marin County defended its decision to completely abandon a $30 million investment in SAP software and related services from Deloitte Consulting.
Speaking to the Marin Independent Journal, the county's deputy counsel said:
[T]he decision to scuttle SAP and start over came after the county conducted "a lengthy, independent and well-researched inquiry" including analysis indicating another program would save money.

"Deloitte failed to fulfill its contractual obligations when it improperly configured and implemented SAP, which has caused numerous problems requiring additional costs," she said. "The county's investigation concluded that much of SAP's functionality is still missing and that significant additional costs would be necessary to bring SAP up to its full functionality."
These remarks deny allegations that the county's analysis contains serious flaws, as explained in my previous post on this topic.
Related: Understanding Marin County's $30 million ERP failure
In that post, Mark O'Connor, CEO and co-founder of Monadnock Research, and a highly experienced independent analyst, reviewed the county's software replacement plan:
The Marin Information Systems and Technology group appears to have concluded that fixing the Deloitte-installed SAP application will cost nearly 25 percent more over a ten-year period than buying, modifying, implementing, and migrating data over to a new system in a protracted multi-phase project, during which time they would continue to operate the SAP environment concurrently, until going live on the respective new system modules. That conclusion seems implausible to me.
Apparently, the county also continues to deny its substantial role in creating the situation, as I wrote in the same post:
In my opinion, Marinâs decision to replace SAP seems intended primarily to strengthen its lawsuit position and push all accountability away from itself. Marinâs position is extreme and not credible.

Marinâs apparent lack of organizational and governance maturity, and its inability to absorb business transformation changes associated with this implementation, seem to be a basic driver underlying this failure.
Despite the county's seeming attempt to shift blame, we must not lose sight of Deloitte's apparent responsibilities:
Deloitteâs posturing and unwillingness to accept even partial responsibility for the failure appears inconsistent with the facts.
STRATEGIC ANALYSIS
Rather than substantively address legitimate concerns with its plan, Marin launched a personal attack on O'Connor's credibility, saying his "motives were at issue because his past clients have included Deloitte and SAP." In response, O'Connor said neither SAP nor Deloitte is a current client of his firm.
Marin's tactics appear political and suggest the factual basis underlying its decision to replace SAP is weak, leaving the county to defend itself with innuendo rather than fact.
In my view, Marin's decision is misguided, resting on flawed investigation and incomplete analysis. The county appears intent on wasting $30 million rather than acknowledge its own shortcomings and inexperience with enterprise software.
The big question for Marin taxpayers: Is government posturing really worth $30 million of your money?
Thanks to Francine McKenna for assistance in preparing this report. Image from iStockphoto.