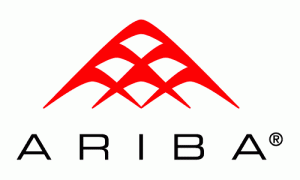 Spend Matters has spent a good deal of time reporting the impact — hopefully from all perspectives and viewpoints — of the Ariba supplier network price hike which is now, as of September, in effect. Our research on the subject suggests that "one supplier group (higher spend/dollar volume and lower transaction volume) will be most impacted, with the cost to process invoices for this group to potentially exceed $100 per invoice in certain cases." From a specific increase perspective, we previously noted "Ariba is raising network fees to 15.5 basis points (.155%) for suppliers meeting new, lower transacting volume thresholds, suggesting more suppliers will be impacted. This represents a 55% price increase from the previous 10 basis point cost (e.g., a $100 invoice would incur a 15.5 cent versus 10 cent fee)."
There is no quick analysis of what the impact will be. Thousands of suppliers will be affected, but many of these will find themselves owing only two, three or four figures more to Ariba every year in total. However, companies like Dell, Staples and other large suppliers doing significant business across multiple Ariba customers could find themselves facing an annual six-figure Ariba fee price increase. For an in-depth analysis that examines both the Ariba and customer perspective (including both the buying and supplying side) as well as our own take, we encourage you to download our free research brief on the subject (Ariba Network Price Hike: Plan for Increased Supplier Fees in September 2010). Candidly, it's boring reading, but we think it's probably the most comprehensive investigation on the subject available. If you're an Ariba customer on either the buying or supply side of the network, it's worth slogging through to understand both the current and potential impact it may have on your cost structure.
The report has been well received in the market so far. Given the level of interest in this report from existing Ariba customers and partners, we decided to spend additional time researching alternative network options. As part of this research, we narrowed down the list of leading potential network alternatives for Ariba customers staying on Ariba Buyer or P2P as well as those migrating their core procurement activities over to SAP or Oracle, and then invited these companies to respond to our request for information.
In the coming weeks on Spend Matters, we'll be sharing the responses as well as our analysis. Initial responses came back yesterday. We told respondents we'd share their answers and provide our summary analysis based on the order they returned our questionnaire. OB10, Basware and SciQuest were the first to submit information to us on their network offerings, and we'll kick off this series looking at the network and connectivity services offered by these three providers next week (we also expect to feature responses and/or provide our own analysis of alternative capabilities from Oracle, SAP, Ketera, Perfect, Hubwoo and Quadrem). Of the initial respondents, all three so far have extensive experience integrating into complex eProcurement and ERP environments and can offer credible alternatives to Ariba customers looking to explore connectivity options for all or part of their spend.
Please note that the purpose of our effort in collecting, sharing and analyzing the information from alternative providers is not to produce a comparative study with harvey balls, rankings, 2x2s or anything of the sort. Rather, it is to report on the capabilities of different providers individually so that current Ariba customers can gain a better basic understanding of the alternatives that might be available to them.
If you're curious about what's in store, these are the questions we asked of each provider:
Part 1: Background
In one paragraph or less, please describe your buyer/supplier network and/or connectivity solution.
What revenue is currently associated with this line within your business (directly and/or indirectly)?
How many current live buy-side customers does your solution have? How many suppliers who have conducted a transaction in the past 90 days are integrated into the system?