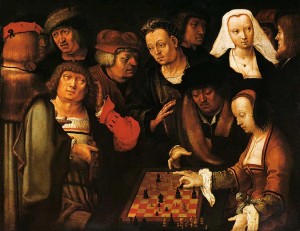 It's often widely acknowledged that all players in the software ecosystem needs to make adjustments and put efforts to embrace the world of cloud. We saw in the earlier posts the nature of issues that need to be confronted by buyers, IT service providers/Outsourcing firms, internal IT . Now lets look at some issues to be faced by other important stakeholders in the cloud ecosytem – software providers & infrastructure service providers.
One of the paradoxes in the software world is that despite being of the high technology genre, software performance have always provided room for improvement and the established genre here is to keep improving performance overtime. Its a comfortable spot that vendors and buyers always seemed to have settled in. In some cases, performance issues were always a toss between software, consulting firms, IT infrastructure, Internal IT, business processes etc.. Now comes the world of cloud. A near uniform experience at the core level is what's getting promised by the service providers.Lets see In the current on premise IT World, it's common to see Enterprise this play out all the time : IT managers buy commercial software packages and involve integrators to deliver software solutions and mostly they find that hardware consumption overshoots original plans- so they are forced to invest more in hardware and the process of taking such decisions happen late in the implementation cycle and this introduces more delay and hence the project costs tend to go significantly up,coupled as these are with some related issues forcing more delays.
It's a common knowledge,that many system integrators lack sufficient depth in creating a good enterprise architecture, in time for an engagement and configurations take multiple cycles to deliver an acceptable level of performance. Why did I earlier call such a painful experience as something that all players are comfortable in accepting? Lets look at this. Performance issues that needed to be fixed by the software vendor invariably gets pushed to the next release/version ,while they hype and sell the current release. When software performance trailed expectation by some percentage points, the common belief was that enterprise data centers are underutilised and therefore the excess capacity would take care in bridging the performance gap. Buyers couldn't care less. It was cheaper and easier to simply throw hardware at the problem rather than to worry about either performance optimization in software, or proper hardware architecture and tuning.
Now the world of cloud/SaaS brings this issue squarely to the table back again. Cloud/SaaS turns that equation around sharply, whether multi-tenant or hosted single tenant. Now, the Cloud/SaaS vendor is responsible for all the operational costs, and therefore the Cloud/SaaS vendor is compelled to look at all levers that can help drive better performance to pay attention to performance, as costs become more directly measurable by them.
Now in such a rapidly changing scenario, what needs to happen? Today, we see traditional ISV's moving fast to offer their software in the cloud/SaaS model. They typically start in a single tenant model ( We need to recognise that despite multi tenant model being the better one in terms of capacity utilization and for lowering operational costs), ISV's tell me (and I tend to believe them here),developing multi-tenant software could be way expensive to develop. Its equally an investment intense effort to move a product from single tenant model into multi tenant model. (The theme is identical for businesses running software in their own data centers). It has to be recognised that software organizations are made up for creating software and not focused on benefiting out of investments in new delivery models or in offering consulting to customers for implementation( That product companies show significant revenue stream out of their consulting and services need to be discussed separately – perhaps in a different post altogether)
Coming back to the point of discussion, in such a scenario of product organizations getting focused on software development, businesses that are focussed on performance optimizations prioritized for the hosted model gets a new face of recognition. As a result, there is, and will continue to be, a significant market for infrastructure solutions that can help regular ISVs offer a SaaS model in a cost effective way without having to significantly retool their software.
Lets step back for and see this : For a long time, hosting companies have been integrators of technology, not developers of technology. Today the forces of change are so powerful, they are increasingly pushing hosting companies into being software developers — they become a new niche in software development paradigm -they act as companies who create competitive advantage in significant part by creating software which is used to deliver capabilities to customers. Tools aimed at creating optimised multi-tenant model and delivered as a cloud service – these now become part of infrastructure players – Iaas. The more sophisticated and mature of the lot progress to become platform-as-a-service player(Paas).
Many mistakenly think, IaaS players as focusing just on hiring boxes and having them hosted inside data centers and offer them as a rented service.Today, IaaS is now transforming into a software business, with the focus and mission on creating new software methods and tools aimed at introducing new features and capabilities to embrace Cloud/SaaS. Service and Support would be important functions for them while they step in to provide additional support to the software developers in the Cloud/SaaS ecosystem. For the skeptics, my answer is look at the players in the IaaS world, study their antecedents and one will recognize what am trying to say. This is one part of the axiom – the business model is the most disruptive change in cloud computing – not just the technology per se!