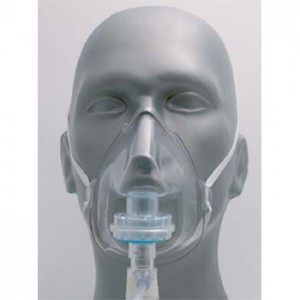 It's tough being an apps guy at Oracle Open World, actually it's tough being anyone at OOW. The biggest tech event in North America (not the world, however, despite Oracle's claims: that distinction goes to CEBIT, which numbers its attendees in the hundreds of thousands) is just too gargantuan to make sense any more. There are too many people, too many messages, too many products, too many sessions for any individual to really make sense of.
Regardless, I am happy to report that I found the signs of life for the apps side of the business that I was looking for, though on keynote night Larry Ellison spent so much time on selling hardware that by the time he got to talking about Fusion (and don't forget, he followed the disastrous HP keynotes) many in the audience were no longer paying attention.
The glassy-eyed stare became a metaphor for the sessions I attended at what Oracle bills as a customer event. (Not an influencer event, just to be clear, which is why OOW cannot really be compared to SAP's Sapphire or Microsoft's Convergence. It also lends some color to the contretemps that took place when a group of press and bloggers were barred from attending a customer event. Oracle's job at OOW is NOT to cater to the needs of the influencers, just the customers. Not a policy I like or agree with, but now that we know we should all adjust our expectations accordingly.)
But back to the glassy-eyed stare. While the Fusion apps team did yeoman's duty explaining in session after session the strategy, feature-functionality, and positioning of the new and ever forthcoming product set, it was clear from sitting in the audience that something else was going on.
Andy Mulholland's talk on Tues. showed the gist of the problem. While the room was pretty much full – not bad for a systems integrator clearly interested in drumming up business – the audience was unusually passive. Not apathetic, more like deer in the headlights. Andy's talk focused on the architectural issues underlying Fusion, and presented his company's approach (CORA), among other concepts. All good, important stuff, all well-delivered.
But did it actually sink in? Not sure: It was like watching a crowd of people starving to death and too weak to grab the ample food just out of arm's reach.
This was the case even in Steven Miranda's overview of Fusion Apps earlier that day. So much info, so many details, so much pressure in the firehose that it was clear the customers were overwhelmed by what they were seeing and hearing.
Watching the ebb and flow of the audience's attention in the many Fusion sessions I attended alternated between glassy-eyed and attentive, with the following tidal chart being a typical one. (And a composite of the sessions I attended):
Welcome remarks, high tide: all eyes up front
Minute 20, following ten minutes of deep feature/functionality description, the tide is running out, eyes are glassing over.
Minute 30, deep descriptions of specific features in a specific module, and why they are in there: low tide.
Minute 40, the topic is now about adoption scenarios for Fusion: the tide comes roaring in and all eyes are up front. Lightbulbs go on all over the room as a discussion of how Fusion modules can be plugged into existing Apps Unlimited implementations just like all the other apps that Oracle has acquired.
Minute 50, a slide is on the screen showing the full complement of Fusion capabilities – people are taking pictures with their cell phones. High tide.
Minute 60: The session is running late and half the people are running for the door. Ebb tide.
Why is this happening? The basic problem is that Oracle Fusion Apps are still be considered as high-level theory, not in terms of feature/functionality, mostly because that's how Oracle has presented the new portfolio – as an exercise in rewriting, re-architecting, and redoing, using the best of the best of their portfolio – in order to bring a new world order to the IT department.
This theory is interesting to Oracle and many in the office of the CIO and the punditocracy, but it blurs the message that's most relevant: Oracle is building some great new apps that extend old concepts like CRM, HCM, SCM, and the like, in new and exciting ways. And these apps are going to make your company run better, your users more happy, and their jobs more efficient.
What instead happened at OOW was that the tone of the show was set by Larry Ellison's tech-talk, hardware-heavy keynote, and followed by more of the same. Which meant that too much of the messaging around Fusion Apps was technical in nature, and while playing to acknowledged strengths, failed to emphasize the strengths that matter most: great new user experience, great new functionality, and solid integration with the existing apps portfolios.
Here is my analysis of what Oracle needs to do to make Fusion Apps messaging more consumable for its audience:
1)      Oracle desperately needs an apps conference for its apps audience, particularly those who are seeking specific answers to specific problems about their application roadmaps. This conference will include separate tracks on architecture and applications functionality, and leave the hardware and Iron Man 2 videos to a different audience.
2)      Oracle needs to STOP talking about Fusion Apps and start talking about new functionality that it is offering on a new platform. When customers looked at Fusion modules the way they looked at G-log and Demantra as add-ons to their existing portfolios, they were both comforted and excited.
3)      Oracle needs to talk about Fusion Architecture in a way that separates it from the Apps. Andy Mulholland's talk was important for the IT decision-maker, but the apps users/buyers need to not be concerned with these details. Right now the lack of differentiation between Fusion the Applications and Fusion the Middleware and Fusion the Architectural Strategy is really muddying up the apps messages.
This really means that the Oracle Apps portfolio needs its own show, just like Microsoft Dynamics gets it own show, and just like Sapphire is an apps show. OOW this year was like lumping a Detroit auto show with a civil engineering conference: learning how to build the road when all you need is a hot car makes for a tedious experience.
And in the end, after three days of OOW, that's the bottom line. It was tedious. Too bad for everyone. But I did see some hot cars……
Related articles by Zemanta