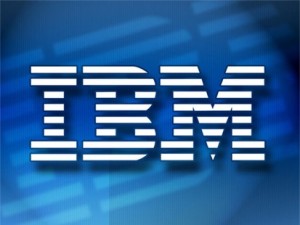 Earlier this month, IBM and a number of partners (Bank of America, Citigroup, Pfizer and UPS) announced plans to collectively launch Supplier Connection, a small business registration site. According to Supplier Connection's website, the online service is expected to go live "during the first quarter of 2011." It would probably be foolish for IBM to invent the supplier information management/supply base management wheel by creating its own software to power the site (a number of vendors could fill this role), but Spend Matters has not yet officially learned what technology will serve as the underlying platform for the initiative.
Even though the site is being funded by a $10 million grant from the non-profit IBM International Foundation, ironically it might serve to compete with for-profit supplier networks and exchanges (e.g., Ariba Discovery Supplier Network, MFG.com, etc.) that also aggressively position their ability to level the playing field between Fortune 500 organizations and smaller suppliers. However, the differences in the Supplier Connection offering appear significant.
For one, unlike other supplier network, directory and related sites that enable suppliers to register and provide details in hopes of winning business via sourcing activities and events, Supplier Connection promises to provide more than just "opportunity." It also aims to standardize the registration and information collection process to qualify and vet suppliers. In many ways, this is more akin to what an AECSoft, CVM Solutions, Equifax/Austin Tetra or D&B does individually for clients from a supplier diversity perspective, albeit in a many-to-many manner.
Reading through the positioning of Supplier Connection, this one-time registration component is key to the value it can deliver to suppliers. To wit, the site "will provide visitors with a single, streamlined electronic application form. Small vendors need only complete the application form once to potentially become suppliers to the participating companies." In theory, this will enable small businesses to, with apologies to Exostar, "Connect Once," by reducing the "application forms, formats and requirements" typically required of small business portals and on-boarding programs.
Will Supplier Connection work in its efforts to drive spend to smaller enterprises? Stay tuned for the next post, where we'll look at what has worked and what has not in related supplier diversity and registration initiatives — and whether or not procurement teams in large companies will give two figs about programs like this, if in fact they don't support their own initiatives and MBOs.
In the meantime, if you want to learn more about how the right platform can help you manage a range of supplier/vendor management initiatives (e.g., diversity, risk, performance, etc.), please download our latest free Spend Matters Compass research on the subject: Leveraging Supplier Management Platforms for Multiple Goals: Risk Reduction, Supplier Diversity and CSR.
Related articles by Zemanta